[Donwload] Nadex Mastery Course: Elevate Your Trading Game with Jack's Expertise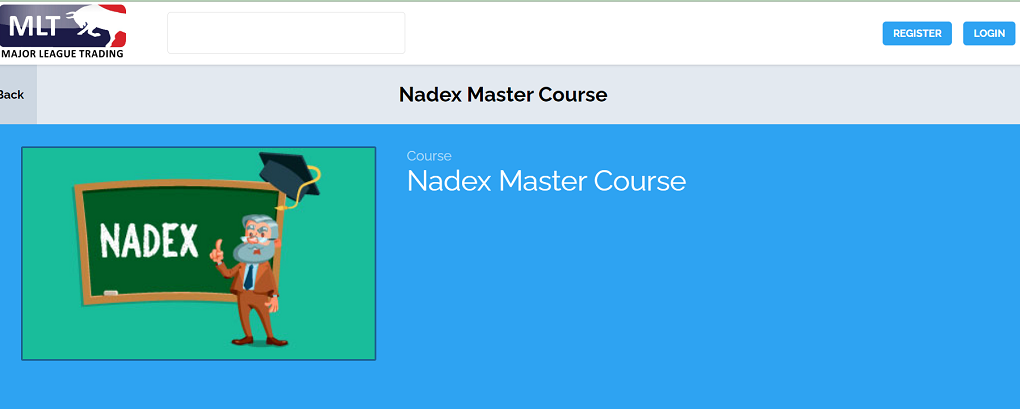 1. Introduction to Nadex Trading 
The world of binary options trading offers immense opportunities, and the Nadex Mastery Course is designed to help traders navigate this landscape. Focusing on the Nadex platform, this course provides a comprehensive guide to mastering binary options trading.
2. Dive Deep with Major League Trading.
Major League Trading brings its expertise to the forefront, offering insights, strategies, and techniques that have been honed over the years. The course culminates their experience, ensuring participants get the best.
3. Jack's 6 Setups to Trade Nadex
The Breakfast Trade (Charge Trade): A pullback strategy that triggers 45 minutes post the NYSE open on Gap days. This setup comes with a proprietary indicator for the Charge Trade, valued at $199.
The Half Way Back Trade: A pullback strategy for trending markets, effective in bullish and bearish trends. It identifies significant market pivot points and looks for retracement entry points.
The Bully Trade: A strategy for range-bound markets, mathematically identifying the range and marking the outer levels of recent moves.
The Dive Trade: A strategy for anticipating breakouts toward the higher time frame trend.
The Leg Start Trade: This setup identifies previous significant moves and anticipates the beginning of that move to mark future support and resistance levels. It comes with a proprietary indicator in the Nadex package.
The Flunk Trade: Combined with other setups, it pulls support and resistance levels from time frames more significant than one hour. A common variety is the Flunk with an HWB.
4. Comprehensive Course Syllabus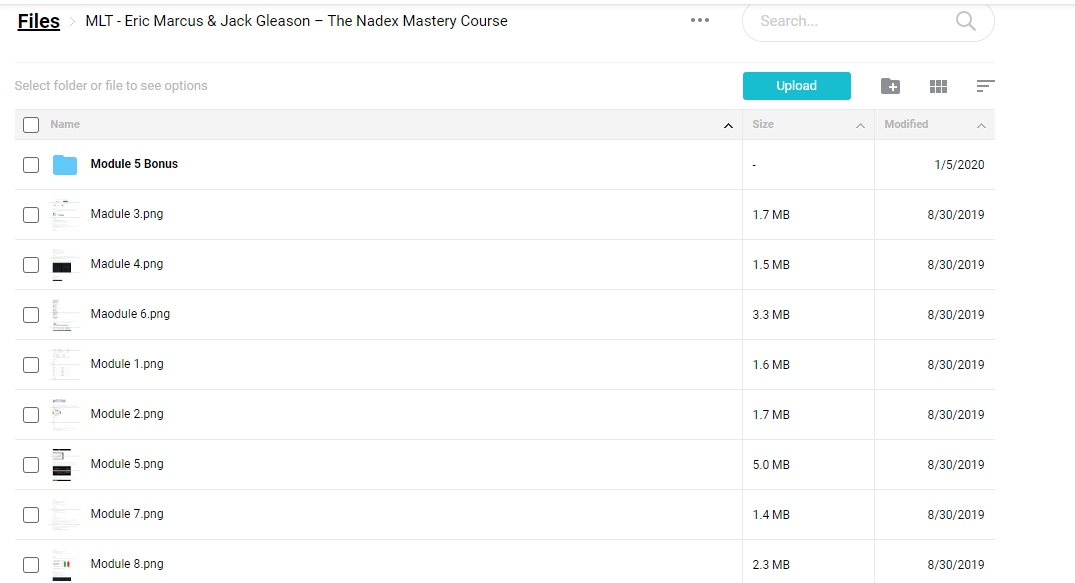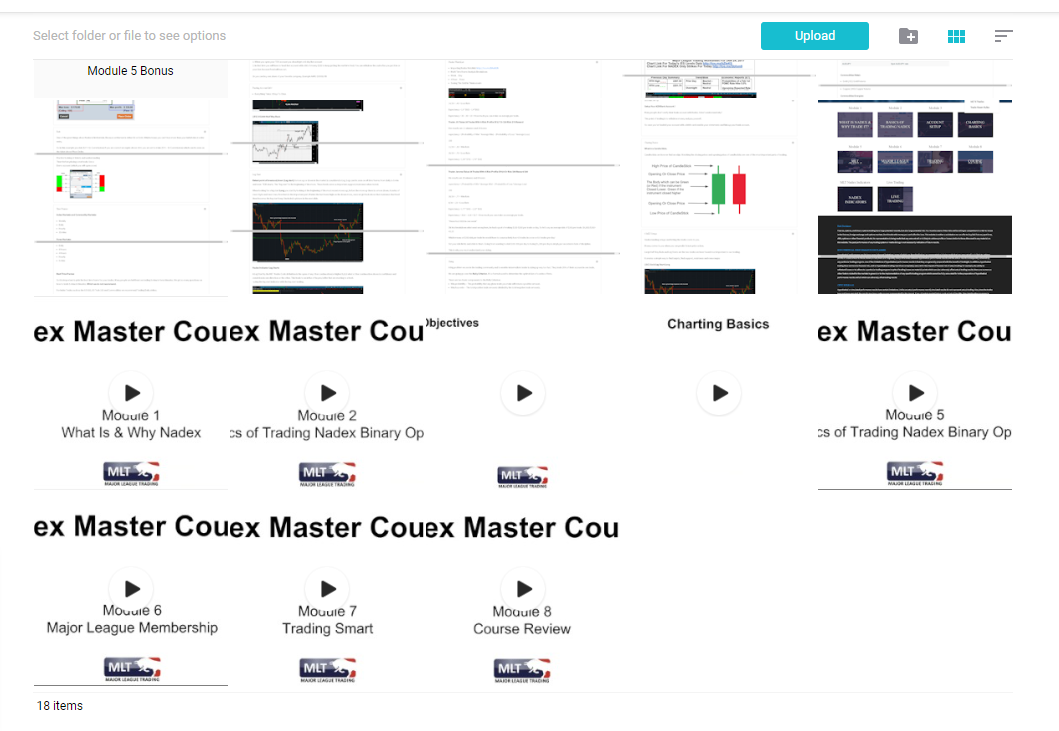 The Nadex Mastery Course is divided into eight extensive modules, totaling over 4.5 hours of in-depth learning:
Module 1: What is Nadex? (28 minutes)
Module 2: Basics Of Trading Nadex (18 minutes 50 seconds)
Module 3: Account Setup (17 minutes 28 seconds)
Module 4: Charting Basics (1 hour 1 minute 10 seconds)
Module 5: MLT's Setups (1 hour 15 minutes 35 seconds)
Module 6: Major League Trading Membership (32 minutes 45 seconds)
Module 7: Trading Smart (28 minutes 36 seconds)
Module 8: Course Review (15 minutes 01 seconds)
5. Real-World Application 
The course isn't just about theory. It emphasizes real-world application, ensuring participants can immediately implement what they learn. This hands-on approach is what sets the Nadex Mastery Course apart.
6. Participant Feedback and Reviews:
The Nadex Mastery Course by Major League Trading has been a transformative experience for many. Here's a snapshot of the feedback and testimonials from participants, highlighting their experiences and the value they derived from the course:
Sarah M., College Student: "I was new to trading, and this course was a revelation. The step-by-step approach made complex concepts easy to grasp. I feel more confident about trading now."
Mike L., Entrepreneur: "I've always wanted to explore trading, and the Nadex Mastery Course was the perfect starting point. The real-world application tips were especially helpful."
Raj K., Full-time Trader: "I've been trading for a few years, but this course introduced me to strategies I wasn't aware of. The proprietary indicators were a game-changer for me."
Lucia V., Financial Analyst: "The course deepened my understanding of binary options trading. The insights from Major League Trading experts were invaluable."
---
Coursehuge Speaks: Our In-depth Opinion on Nadex Mastery Course
1. Why Choose Major League Trading's Nadex Mastery Course? 
Major League Trading brings a unique blend of expertise, hands-on experience, and a proven track record in binary options trading. Their approach is not just about imparting knowledge but ensuring that participants can apply it in real-world scenarios. With the Nadex Mastery Course, you're not just getting a course; you're getting a comprehensive trading toolkit.
2. Who is behind Major League Trading?
Major League Trading isn't just another name in the trading world; it's a testament to the prowess and dedication of two trading prodigies: Jack Gleason and Eric Marcus.
2.1. Jack Gleason: The Trading Prodigy 
Jack Gleason embarked on his trading journey at 15. What started as a passion soon became a remarkable career, with Gleason showcasing extraordinary results. Fast forward a few years, and his achievements are impressive. He has had the privilege of working alongside Tom Sosnoff, the founder of TOSM, even securing his segment on the Tastytrade Financial Network titled "Get Trading at 22." Gleason's prowess in technical analysis is unparalleled, making him a force to be reckoned with in the trading community.
2.2. Eric Marcus: The Strategy Maestro 
Eric Marcus, the head moderator of the MLT live trading room, is another trading sensation. His affair with trading began during his high school days. Post-graduation, Marcus honed his skills with a reputable trading firm based in Virginia. Within Major League Trading, Marcus specializes in options and trading the E-Mini S&P500, bringing a wealth of knowledge and strategy.
Gleason and Marcus have transformed Major League Trading into a powerhouse, guiding countless individuals on their trading journeys.
3. Who is this course for:
Beginners: Those new to binary options trading will find the course's step-by-step approach extremely beneficial.
Experienced Traders: Even if you have experience in trading, the course offers advanced strategies and insights that can elevate your trading game.
Professionals: Financial advisors, brokers, and other professionals can enhance their service offerings and advice with the knowledge gained from this course.
Anyone Looking for Financial Growth: If you want to diversify your investment strategies and explore new avenues for financial growth, this course is for you.
4. Benefits of the Course:
In-depth Knowledge: Dive deep into the world of Nadex trading with over 4.5 hours of content spread across eight modules.
Practical Application: Learn the theory and how to apply it in real-world scenarios.
Expert Insights: Benefit from Major League Trading experts' vast experience and insights.
Continuous Support: The learning doesn't stop once the course is over. Get ongoing support, updates, and access to a community of traders.
5. What Sets It Apart?
The Nadex Mastery Course is not just another trading course. It's a comprehensive program designed to take participants from novice to expert. Including proprietary indicators, real-world application emphasis, and the backing of Major League Trading makes it a standout choice for anyone serious about mastering Nadex trading.
6. My Experience with the "Nadex Mastery Course"
I WAS INTRIGUED when I first came across the Nadex Mastery Course by Major League Trading. With so many online trading courses, I was looking for something that stood out, and this course, designed by the renowned Jack Gleason and Eric Marcus, seemed promising. Here's a deep dive into my journey with the course:
6.1. A Comprehensive Learning Experience 
The course promised a blend of foundational knowledge and advanced strategies, and it delivered on that front. Whether you're a novice or have some trading experience, this course has something for everyone. I spent over 20 hours engrossed in the video content, learning to analyze market trends, pinpointing profitable trading opportunities, and mastering risk management. The live trading sessions were the cherry on top, allowing me to see the strategies unfold in real time.
6.2. Gleaning from the Experts
 What made this course truly special were the personal insights that Eric Marcus and Jack Gleason shared. Their years of experience in trading they shone through in every module. They didn't just share theoretical knowledge; they opened up about their personal trading strategies, successes, and even the pitfalls to avoid.
6.3. Value That's Hard to Beat
At $299, I initially wondered if the course would be worth the investment. But as I delved deeper into the modules, I realized the potential returns from successful trading could easily surpass this amount. At coursehuge.com, we give a crazy discount of just 36$, with the same quality course as original.
6.4. My Takeaways:
The live sessions were transformative, bridging the theory and practical application gap.
The insights from Jack and Eric were invaluable. It felt like I was receiving mentorship, not just a course.
7. Frequently Asked Questions about Major League Trading's Nadex Mastery Course
---
Q1: Who are the experts behind Major League Trading?
Jack Gleason and Eric Marcus are the brains behind Major League Trading. Gleason started his trading journey at 15 and has worked with industry stalwarts like Tom Sosnoff. On the other hand, Marcus began trading in high school and later associated with a Virginia-based trading firm. He is the head moderator of the MLT live trading room.
Q2: What is the focus of the Nadex Mastery Course?
The Nadex Mastery Course is designed to provide beginner and intermediate individuals with mathematically proven systems for high-frequency trading. It aims to equip traders with strategies that prevent them from being crushed by most HFT-driven market activity.
Q3: What components are included in the Nadex Mastery Course?
The course comprehensively explains Binary Options, Futures, the Forex Market, Stocks, and Equity Options. It also consists of the MLT Charge Trade Indicator, Shared TOS Trade Grids, Custom Fibonacci Settings, and six trade setups: HWB, The Dive, Flunk, Leg Start, Bully, and Charge.
Q4: How long does it take to complete the Nadex Mastery Course?
The course spans approximately 8 hours of content. For those balancing it with a regular job, it's expected to take around 7 days to finish.
Q5: Is the Nadex Mastery Course suitable for beginners?
Absolutely! The course is tailored for both beginners and intermediate traders. It offers strategies and insights that are mathematically proven, ensuring even novices can benefit from high-frequency trading techniques.