Download – Liquidity University Course
1. Liquidity University Course Overview: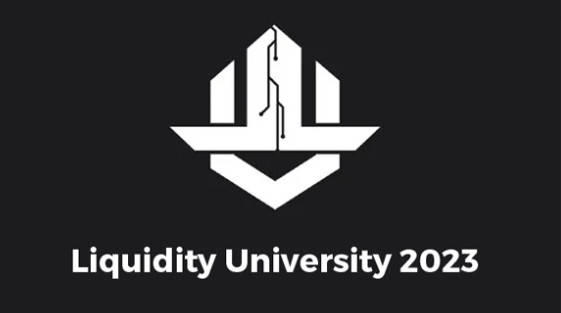 Liquidity University 2023 offers a comprehensive dive into the world of trading.
With a focus on key strategies and advanced content, this course is designed to equip learners with the knowledge and skills required to navigate the complex landscape of trading.
Coursesize is: 1.97Gb
2. What you will learn in this course:
Structure & Fractal: Understand the foundational elements of trading and how they interplay in the market.
Liquidity: Dive deep into liquidity concepts, crucial for effective trading.
POI & Order Flow: Grasp the intricacies of Points of Interest and the flow of orders in the trading world.
Trading Range & Range Type: Differentiate and utilize various trading ranges and types for optimal trading strategies.
Theory & Advanced Content: Delve into advanced trading theories and content, including the Quasimodo concept, to elevate your trading game.
3. What include in this course:
The Liquidity University course is delivered via Mega/Google Drive, ensuring easy access and download capabilities.
The curriculum is meticulously designed to cover a broad spectrum of trading topics, from basic concepts like Structure and Liquidity to more advanced topics like Quasimodo.
With a file size of 1.97 GB, learners can expect a comprehensive and detailed exploration of trading strategies and concepts.
Module 1: Intro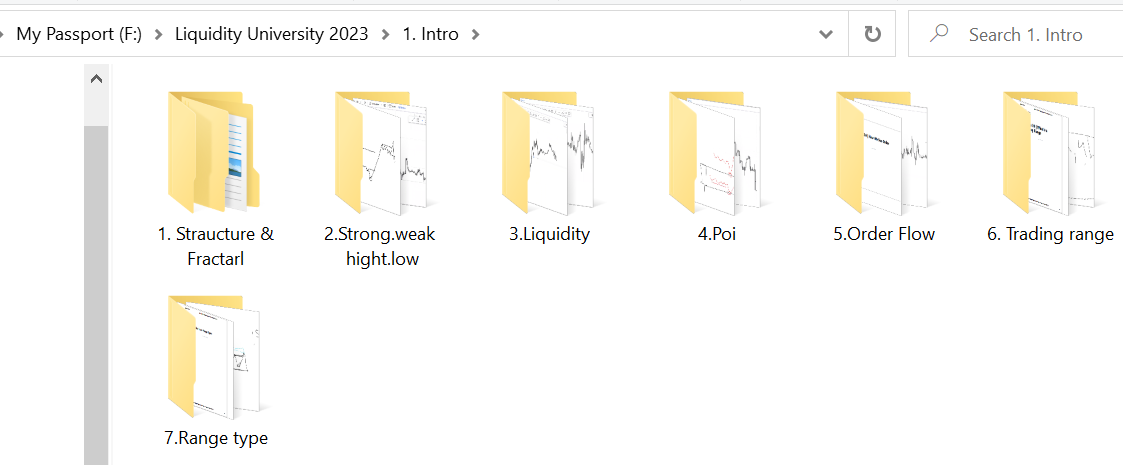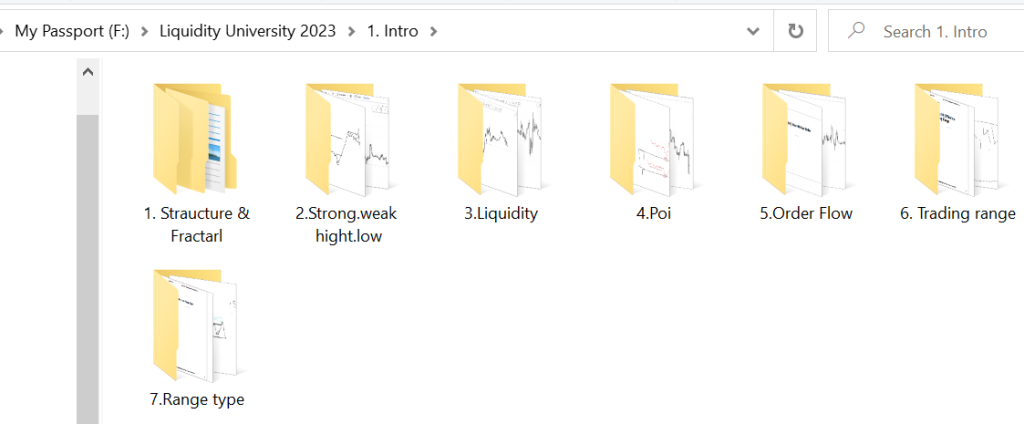 Module 2: Theory

Module 3: Advanced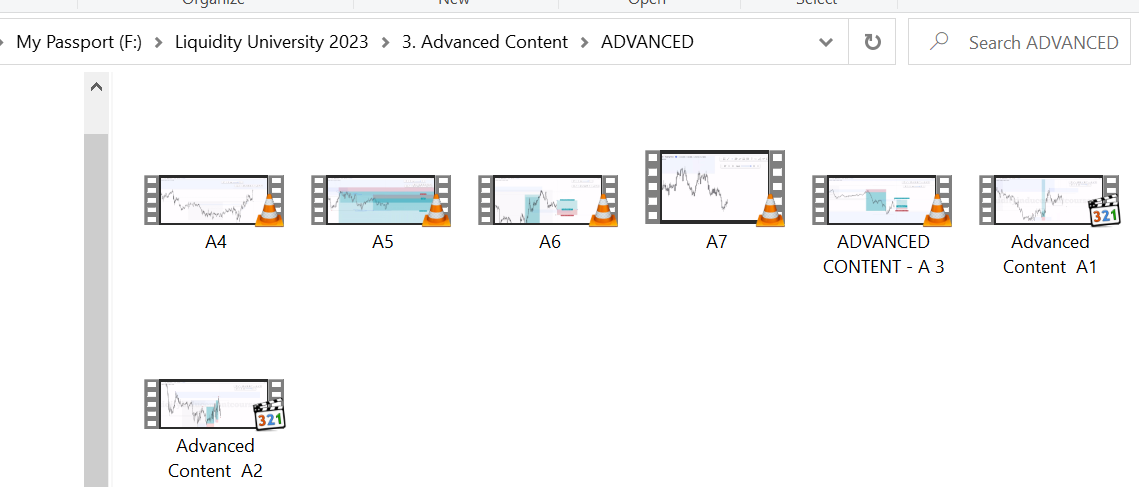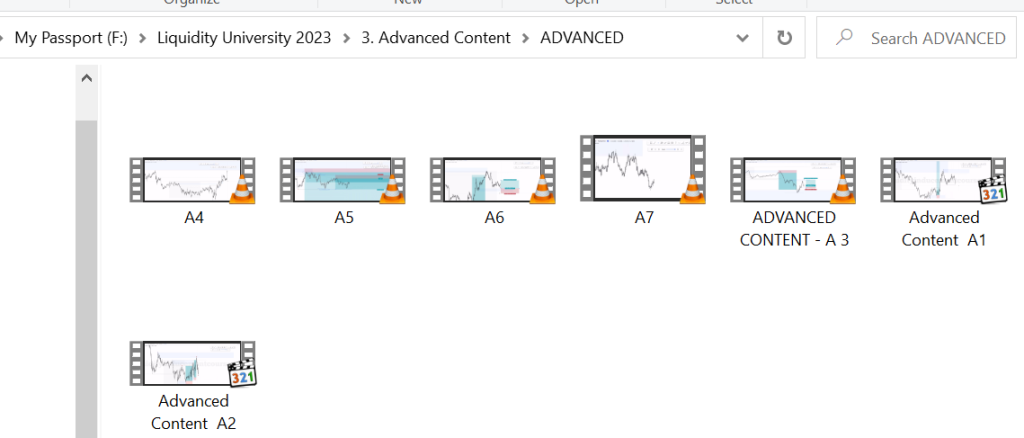 Module 4: Quasimodo


Learn more about Liquidity Technique:
ICT Mentorship (Michael Huddleston) – Inner Circle Trader
4. Who is this course for?
Beginners in Trading: If you're new to trading and want to understand the basics, this course will guide you through the foundational concepts.
Intermediate Traders: Those with some knowledge but want to dive deeper into specific trading strategies and advanced topics.
Aspiring Forex Traders: If you aim to excel in forex trading, the course covers essential strategies to help you navigate the forex market.
Individuals Seeking Affordable Learning: Anyone looking for quality trading education without breaking the bank will find value in this course.
5. Course Level:
Comprehensive Coverage: The course starts with basic concepts, making it suitable for beginners. It then progresses to advanced topics, catering to more experienced traders.
Hands-on Learning: With practical insights and real-world examples, learners can apply their knowledge in real trading scenarios.
Community Support: The accompanying Discord server offers a platform for discussion, doubt-clearing, and peer interaction, enhancing the learning experience.
6. Frequently Asked Questions:
---
Q1: What are BOS and POI in trading?
BOS stands for "Break of Structure," which refers to a change in the market structure, indicating potential trend reversals or continuations. POI, or "Point of Interest," is a specific price level or area in the market where traders expect increased activity, such as support or resistance zones.
Q2: What is the difference between POI and order block?
While both POI and order block are significant areas in the market, they serve different purposes. A POI is a general area of interest where traders expect increased activity. In contrast, an order block is a specific price zone where large institutional orders are placed, often leading to significant price reactions when reached.
Q3: What is the Quasimodo theory in trading?
The Quasimodo theory, also known as the "Over and Under" pattern, is a price pattern in trading that signals potential reversals. It's characterized by a series of highs and lows, with the last low being lower than the previous ones, followed by a higher low. This pattern indicates a shift in market sentiment and can be a powerful tool for traders when identified correctly.
Q4: How accurate is the Quasimodo pattern in predicting market movements?
Like other trading patterns, the Quasimodo pattern offers a probabilistic edge rather than a guarantee. Its accuracy depends on various factors, including the market context in which it forms and the confluence with other technical indicators. While many traders find it a reliable pattern, using it with proper risk management and other trading tools is essential.