[Download] – Holosync Centerpointe Full 12 Levels [Awakening + Folowering + Purification]
---
1. Holosync Centerpointe Course Overview: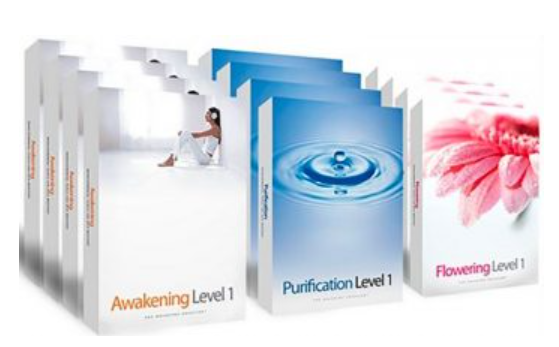 Holosync Centerpointe offers a transformative journey through its Full 12 Levels, encompassing Awakening, Flowering, and Purification stages.
This course, backed by scientific research, leverages precise auditory techniques to induce deep meditation, heightened focus, and enhanced creativity. Participants are introduced to profound mental, emotional, and spiritual growth.
2. What you will learn:
The science and history behind Holosync Centerpointe.
Techniques to harness specific brain wave patterns for meditation, superlearning, and increased concentration.
The benefits of deep delta brain wave patterns and their impact on personal evolution.
The significance of silent affirmations and how to utilize them for personal growth.
Insights into the works of renowned researchers and their contributions to the field.
3. What include in this course:
Introduction to Holosync Centerpointe: Dive deep into the origins, from its modest beginnings in 1989 to its global recognition.
The Science Behind: Understand the research from Dr. Gerald Oster and the relationship between brain wave patterns and various states of consciousness.
Creating a Structured Method: Learn about the early research group's experiences and the development of a structured method for public access.
Silent Messaging Technology: Explore the integration of silent affirmations using Centerpointe's proprietary Autofonix™ technology.
Adapting the Work of Nobel Laureate Ilya Prigogine: Delve into the influence of Nobel Prize-winning scientist Ilya Prigogine on the course and its implications.
Expansion and Growth: Witness the journey of Centerpointe from a "kitchen table" operation to one of the largest personal growth companies globally.
The Vision and Legacy: Honor the legacy of Bill Harris, the visionary behind Centerpointe, and explore his grand vision that continues to inspire millions.
3.1. What includes in Holosyn Centerpointe 12 Levels:
Module 1: Awakening (Prologue Pack + 4 level)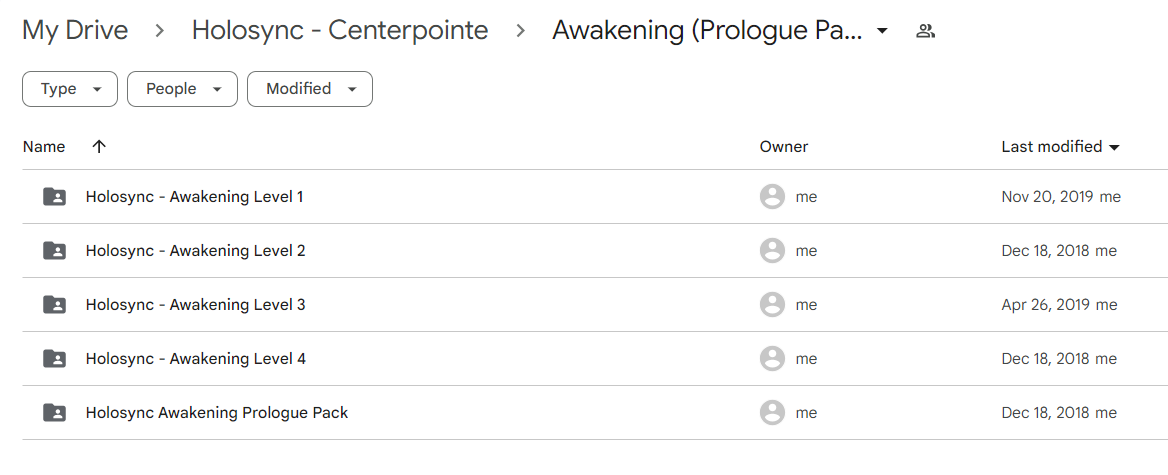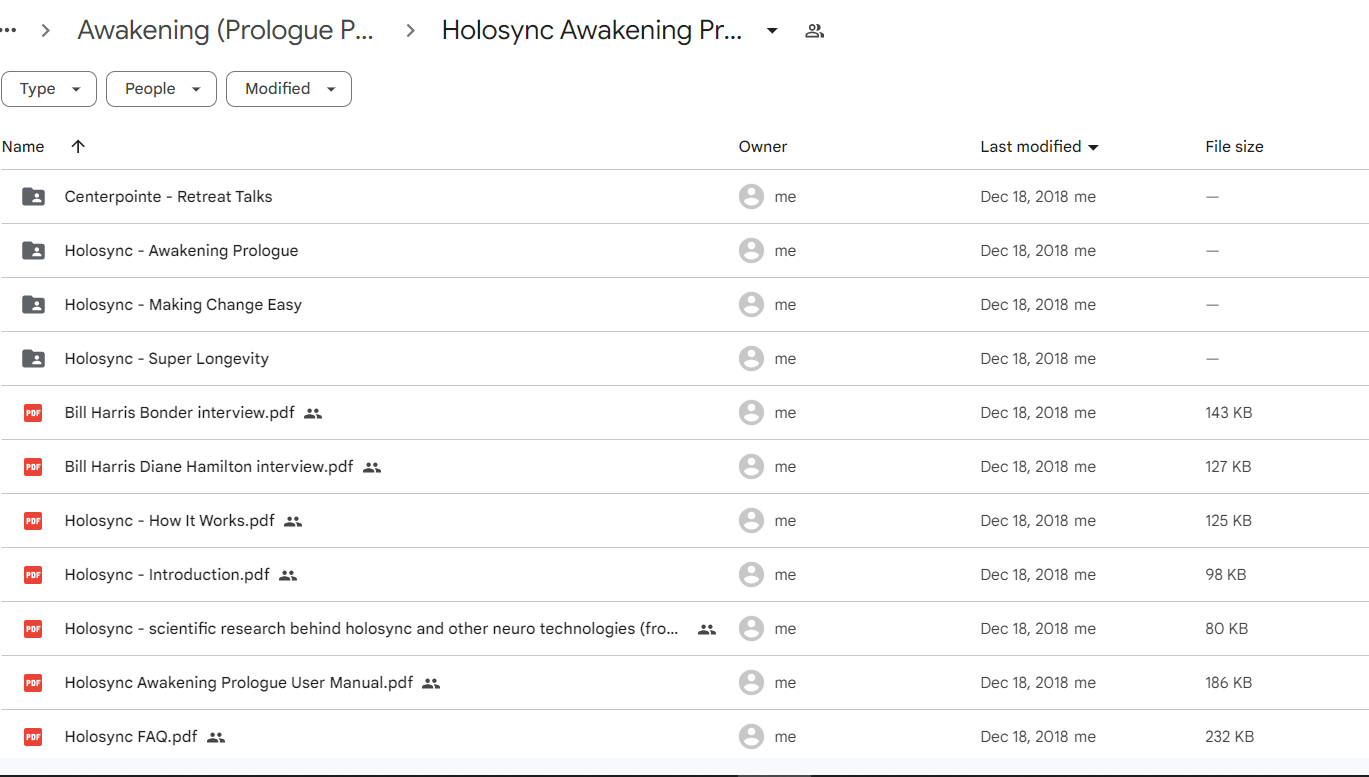 Module 2: Flowering (4 Level)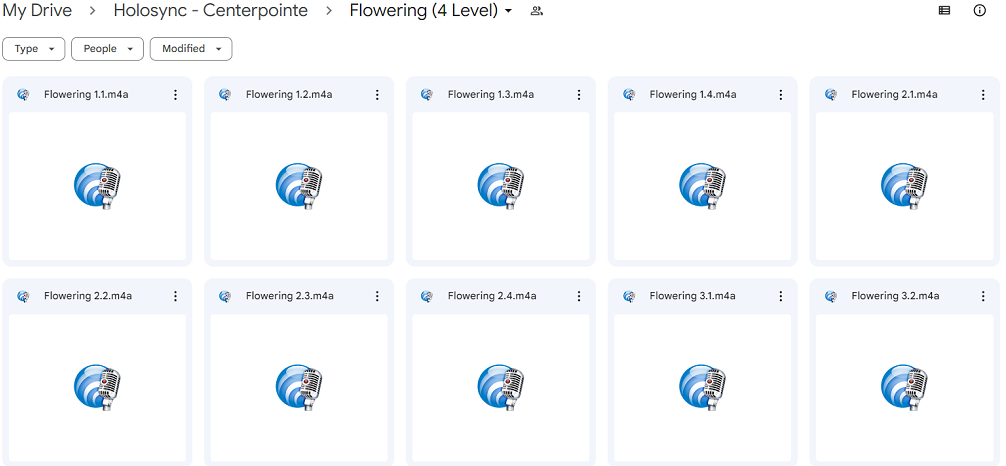 Module 3: Purification (4 Levels)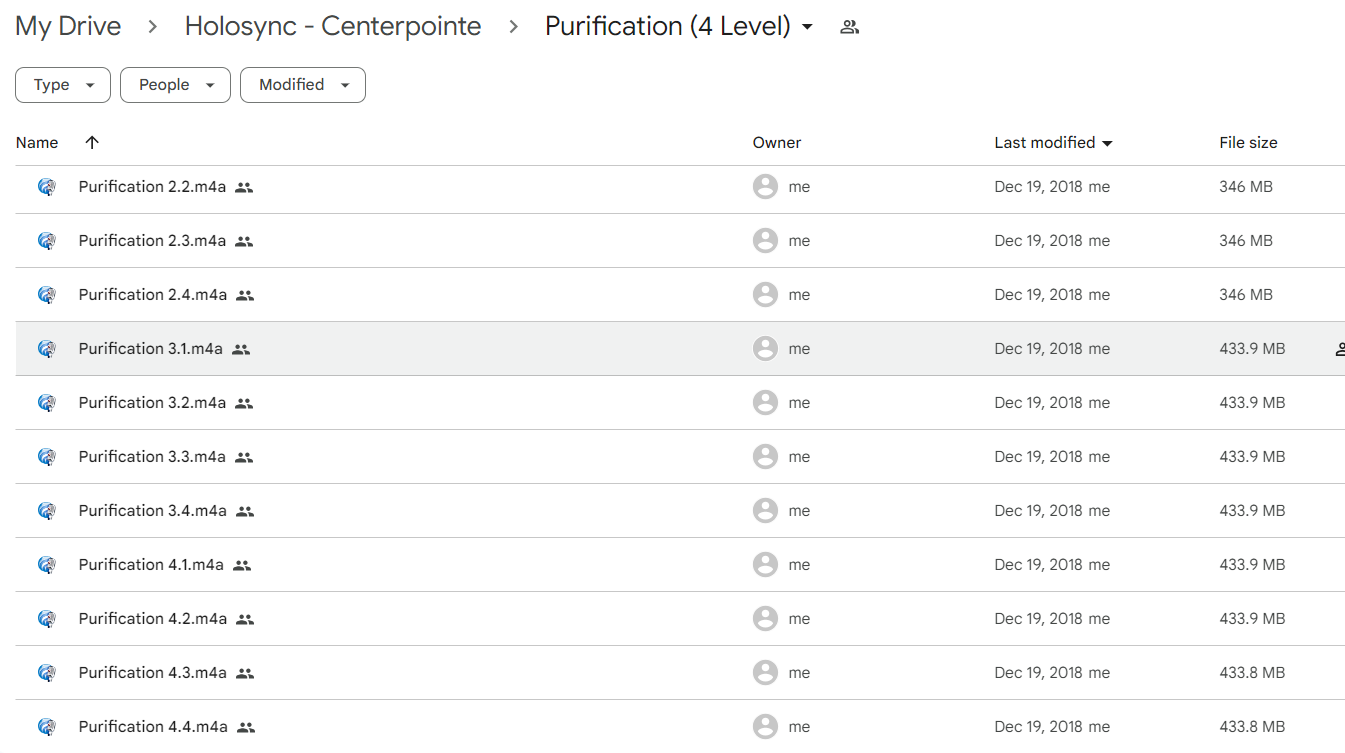 Read more courses on NLP & Psychology:
---
Additional Information about Holosync Centerpointe Course
1. Instructor Profile: Who is Centerpointe?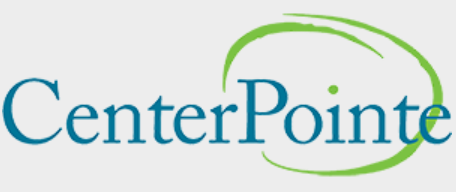 Centerpointe has been a beacon of transformative personal growth since its inception in 1989. The organization's roots trace back to the collaborative efforts of Bill Harris and Wes Wait, who were deeply passionate about meditation and personal development.
Qualifications and Expertise:
Pioneering Research: Centerpointe's foundation is built on groundbreaking research. The idea of using precise sounds to alter one's state of mind was inspired by a 1973 article in Scientific American by Dr. Gerald Oster.
Innovative Techniques: The organization introduced the world to the power of Holosync®, a technology that leverages specific brain wave patterns to induce meditation, superlearning, and increased concentration.
Continuous Evolution: Over the years, Centerpointe has adapted and incorporated the works of renowned personalities, such as Nobel Prize-winning scientist Ilya Prigogine, to enhance the effectiveness of their programs.
Credentials:
Endorsements: Centerpointe's programs have been endorsed and promoted by hundreds of personal and spiritual growth teachers, therapists, Zen masters, and prominent doctors, including Daniel Amen, M.D., Mark Hyman, M.D., and Sara Gottfried, M.D.
Global Reach: Today, Centerpointe is one of the largest personal growth companies globally, with over two million Holosync users across 193 countries.
Social Proof and External Links:
Publications: Bill Harris, a pivotal figure at Centerpointe, authored books like "Managing Evolutionary Growth" and "Thresholds of the Mind," considered seminal personal development works.
Global Recognition: In 2003, Bill Harris addressed the United Nations Values Caucus, further solidifying Centerpointe's position on the worldwide stage.
Collaborations: Over the years, Centerpointe has forged joint venture relationships with major players in the personal growth field, including Tools for Exploration, Learning Strategies Corporation, and Sedona Training Associates.
2. Who is this course for?
The Holosync Centerpointe course is meticulously designed for a diverse range of individuals:
Meditation Enthusiasts: Those looking to deepen their meditation practice and experience profound states of relaxation and awareness.
Personal Growth Seekers: Individuals on a quest for self-improvement, seeking tools to enhance their mental clarity, emotional stability, and overall well-being.
Professionals: People in high-stress jobs or roles that demand heightened focus and concentration can benefit immensely from the brainwave techniques taught.
Educators and Therapists: Professionals who aim to incorporate innovative mental and emotional growth tools into their teaching or therapeutic practices.
Lifelong Learners: Anyone curious about the science of brainwave patterns and their impact on states of consciousness.
3. Course Level:
The Holosync Centerpointe course is structured across multiple levels, ensuring a comprehensive learning experience:
Beginner: Introduction to the foundational concepts of Holosync and its origins. Ideal for those new to meditation or brainwave entrainment.
Intermediate: Delve deeper into the science behind Holosync, understanding the relationship between specific brain wave patterns and various states of consciousness.
Advanced: Explore advanced techniques, including silent messaging technology and the integration of silent affirmations using Centerpointe's proprietary Autofonix™ technology.
Expert: For seasoned practitioners, this level offers insights into the works of renowned personalities that have influenced the course, such as Nobel Prize-winning scientist Ilya Prigogine.
4. What is Holosync?
Holosync is a technology that has garnered attention in meditation and personal development. It's a form of audio technology designed to induce brainwave patterns that mirror those of deep meditation.
The technology is based on the principle of brainwave entrainment, where the brain synchronizes its electrical patterns to a specific frequency.
4.1. How Does Holosync Work?
Holosync uses specific audio patterns to influence the brain's electrical activity. When you listen to these audio tracks, your brain begins to synchronize with the frequencies presented, leading to altered states of consciousness. This can result in various benefits, from deep relaxation to enhanced cognitive abilities.
4.2. Benefits of Holosync:
Deep Meditation: Holosync is designed to induce states of meditation that might take years to achieve using traditional methods.
Stress Reduction: Many users report significantly reduced stress and anxiety after using Holosync.
Enhanced Learning: The altered states of consciousness induced by Holosync can lead to improved learning and memory capabilities.
Emotional Healing: Some users have reported emotional breakthroughs and healing after using the technology.
4.3. Holosync in Modern Applications:
One of the intriguing applications of holographic technology, closely related to the concept of Holosync, is live holographic teleportation. This emerging media application allows Internet users to communicate in a fully immersive environment. A unique feature of this application is the ability to teleport multiple objects from different network locations into the receiver's field of view simultaneously. This mimics the effect of group-based communications in a shared physical space, enhancing the user experience in virtual communications.
4.4. In Conclusion:
Holosync and related technologies offer a fascinating glimpse into the future of meditation, personal development, and virtual communication.
As research continues and the technology becomes more refined, we'll likely see even more innovative applications and benefits from Holosync and holographic communication.
5. Frequently Asked Questions:
---
Q1: What is Holosync audio technology?
Holosync is a sophisticated neuro-audio technology that allows the listener to enter desirable states quickly. It creates synchronization or balance between brain hemispheres, enhancing mental/emotional health and mental functioning. This technology is based on research at Mt. Sinai Medical Center, the Menninger Clinic, and other research facilities. Hundreds of thousands of people currently use it in over 193 countries. 
Q2: What equipment do I need to use Holosync?
For Holosync on CDs, any stereo headphones and CD player will suffice. Using downloadable MP3s, devices like smartphones, iPods, or iPads can be used. The effectiveness of Holosync won't be hindered by equipment quality, so there's no need for high-end audio gear. You can easily playing with your personal Laptop
Q3: Is Centerpointe affiliated with any religious or political organization?
No, Centerpointe is not affiliated with any religious or political organization. They provide a powerful personal growth program without pushing any particular religion or philosophy. 
Q4: Does the Centerpointe program replace conventional meditative practices?
Holosync takes the listener into deep meditation brain wave patterns, creating the same results as traditional meditation but about 8 times faster. Many traditional meditators find their reflections deeper and more fulfilling with Holosync.
Q5: Is Holosync totally safe?
Holosync, though powerful, is safe when used correctly. The brain waves it creates naturally occur, and you experience them daily.