Your feedback is invaluable to us at CourseHuge.com. To show our appreciation, we're offering a special 30% discount for those who share their experiences.
How to Get Your 30% OFF Discount ?
1. Site Reviews on Trustpilot:
---
Rate Us on Trustpilot: After your purchase, you'll receive an email asking for your feedback on Trustpilot. Please share your thoughts about our shop and products.
Earn a 30% Discount: After Trustpilot verifies your review, we'll send you a special 30% discount code as a thank-you for your next purchase with us.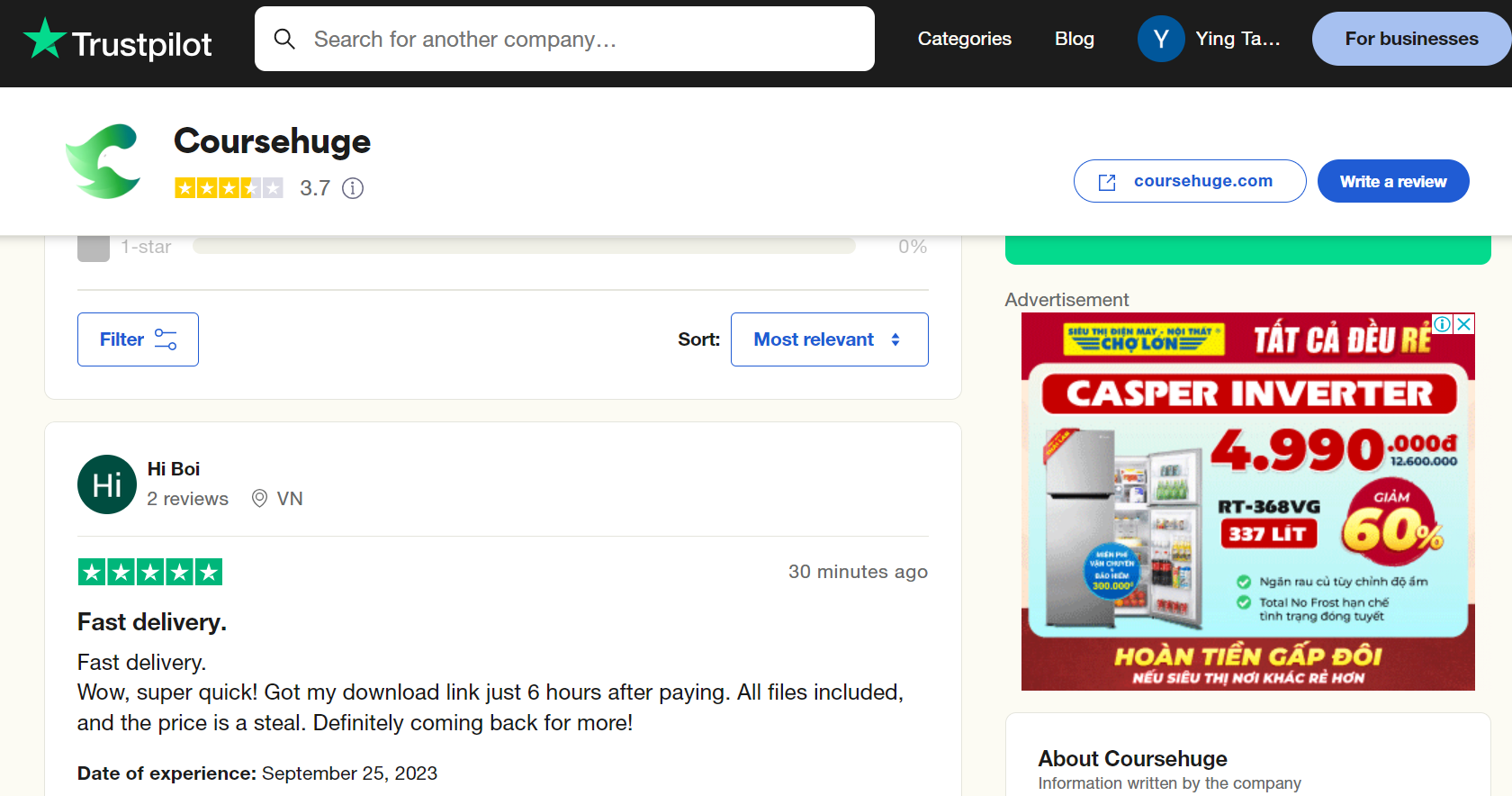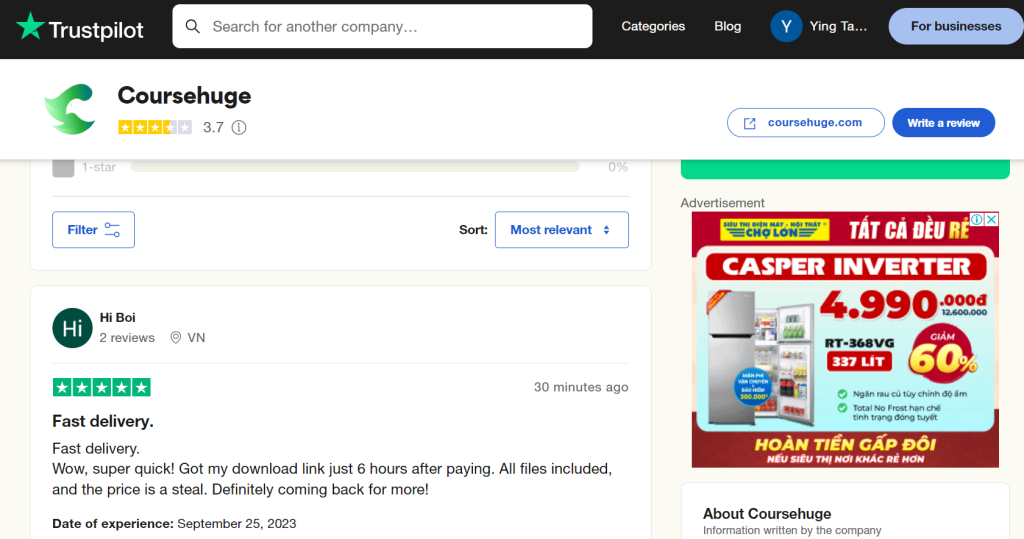 2. Product Reviews on Our Website:
---
After Purchase: Upon buying a product, you'll receive an email with the course's download link. This email will also prompt you to review the product.
Writing the Review: Click on the link in your email (remember to check your spam box) to pen your review on our site. Once approved, a 30% discount will automatically apply to your next purchase.
Why Trustpilot Stands Out:
Trustpilot is a globally recognized review platform. By sharing your feedback here, you assist us in improving and guiding potential customers. And the best part? You get rewarded without making a purchase!
Terms & Conditions:
Customers can avail of the 30% discount for both a Product review and a Trustpilot site review.
Each discount code remains valid for 30 days from its issue date.
CourseHuge.com retains the right to alter or end the discount policy without prior notice.