[Download] Diamant Capital Technical & Fundamental Courses 2023
---
1. Technical & Fundamental Courses 2023 Overview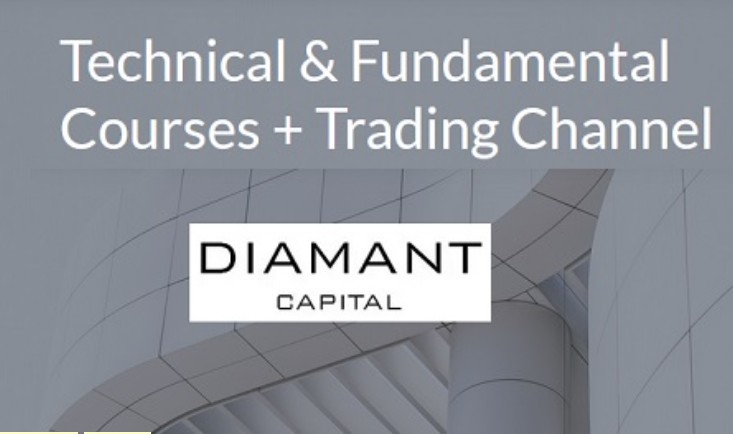 Feeling lost in the stock market? Our Technical & Fundamental Courses 2023 by Diamant Capital make it simple.
We teach you the basics of how to look at charts and understand market news so you can start trading with confidence. Join us to learn the trading essentials and get ahead in the game.
2. What You Will Learn in This Course
Technicals: Grasp the basics and advanced concepts of technical analysis.
Advanced Technicals: Dive deeper into complex technical analysis techniques.
Trade Entries: Learn how to identify and execute effective trade entries.
Trade Management: Understand the strategies for managing your trades to maximize profits and minimize risks
3. What Is Included in This Course:
The curriculum is extensive and detailed, ensuring you receive a well-rounded education in both technical and fundamental aspects of trading.
Core Fundamentals: Get to grips with the economic factors that affect the markets.
Advanced Fundamentals I & II: Delve into sophisticated fundamental analysis techniques.
Applying Fundamentals to Technicals: Combine these two critical areas to enhance your trading strategies.
Elite Strategy I & II: Gain access to top-tier trading strategies that can propel your trading to new heights.

Module 1: Technicals
Introduction
Premium and discount
Institutional order flow
Order Block types
Liquidity
Voids & Imbalances
BOS & Liquidity grabs
Consolidations
Expansions
Piecing everything together
Module 2: Advanced Technicals
Time price weekly
Time and price daily
3 Types of Volume Strategies
Divergences
Insitutional Swing Point
Laws of wyckoff & volume divergence
Accumulation Schematic
Distribution Schematic
Re-accumulation and re-distribution schematics
Application of wyckoff
Improving win rate with wyckoff
Module 3: Trade Entries
Invalidation
Currency correlation divergence
Currency volatility and data
Entry refinement
Inducements
Introduction to optimum trades
Optimum trade entry 1
Optimum trade entry 2
Optimum trade entry 3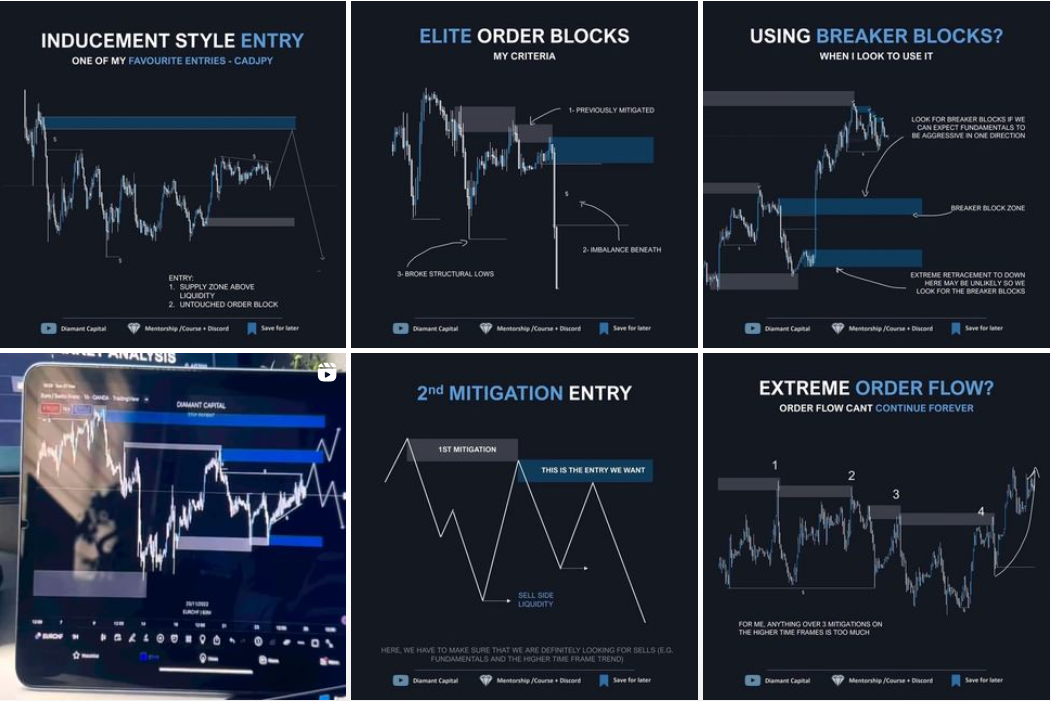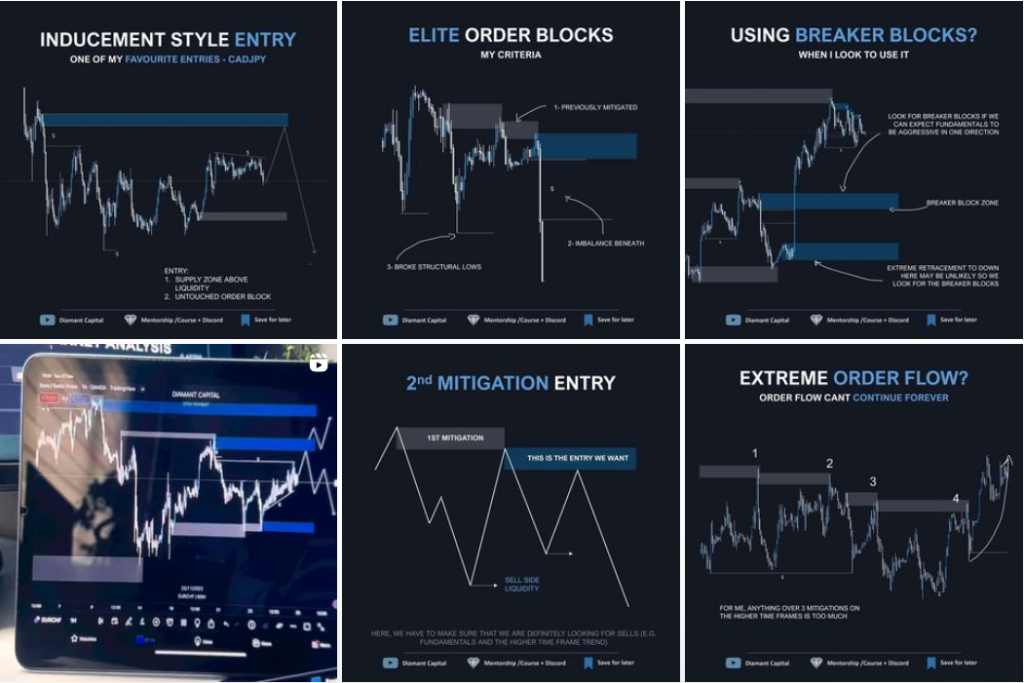 Module 4: Trade Management
Risk management plan
Taking profits
Increasing probability with confirmations
Deciding which pairs
Preparing for the week
Backtesting
Trading Live & Funded
Trading Plan
Intro to fundamentals
Module 5: Core Fundamentals
Introduction
Economic train
GDP
Interest rates
Inflation & Deflation
Measures of Inflation
Asset class Introduction
Risk on vs risk off
Implications of Imports & Exports
Endogenous & Exogenous Differentials
Module 6: Advanced Fundamentals (I)
Money supply
Economic Cycles
Monetary Policies
Fiscal Policies
Budget Deficits
Quantitative Easing
Reduction of Asset Purchases
Low interest rate market
High interest rate environment
Module 7: Advanced Fundamentals (II)
Federal Funds Rate
FED Funds rate indicators
Types of interest rates and GDP
Bonds and yields
Yield Curves
Economic drivers
NFP & Employment
Module 8: Applying Fundamentals to Technicals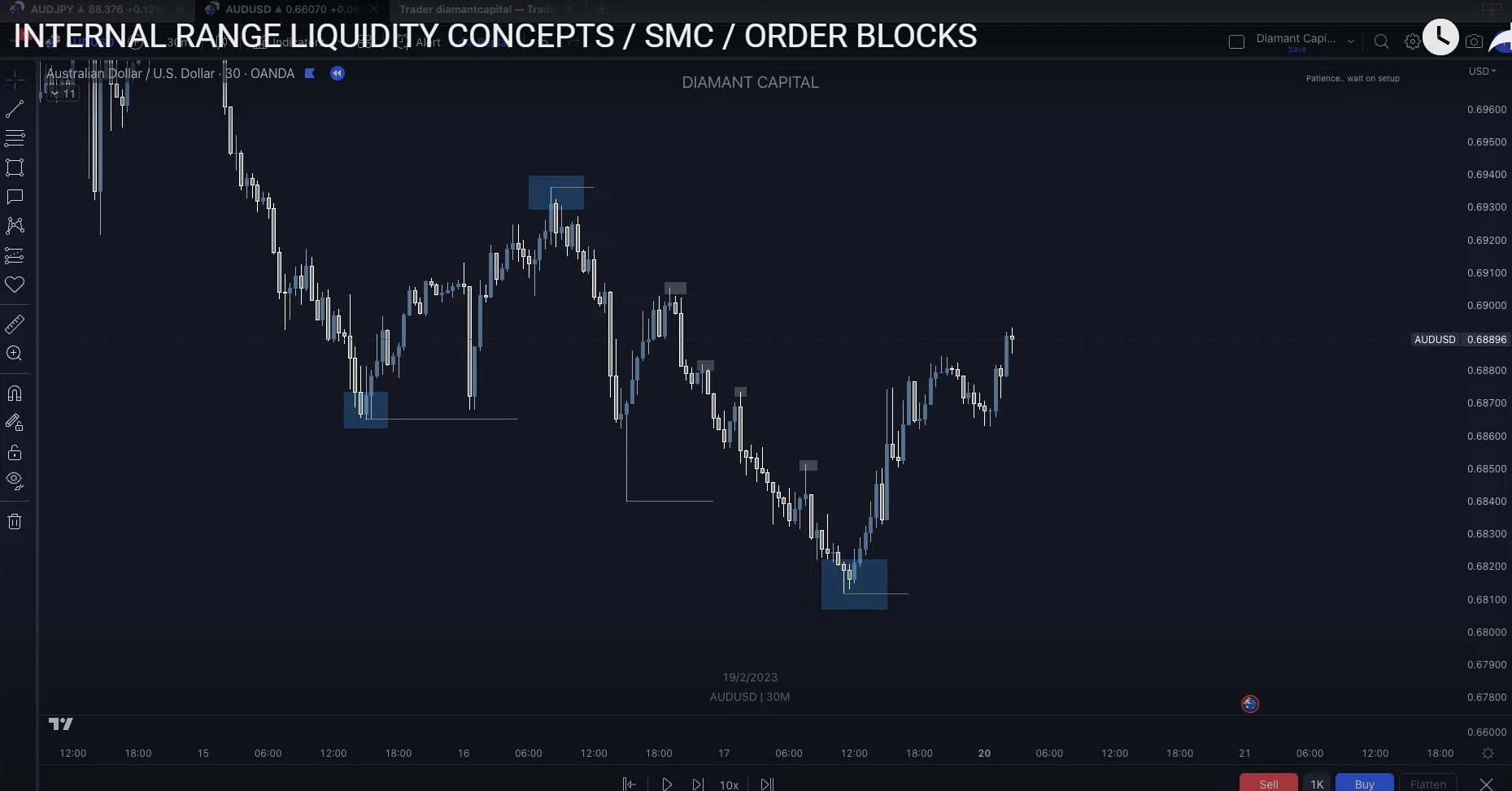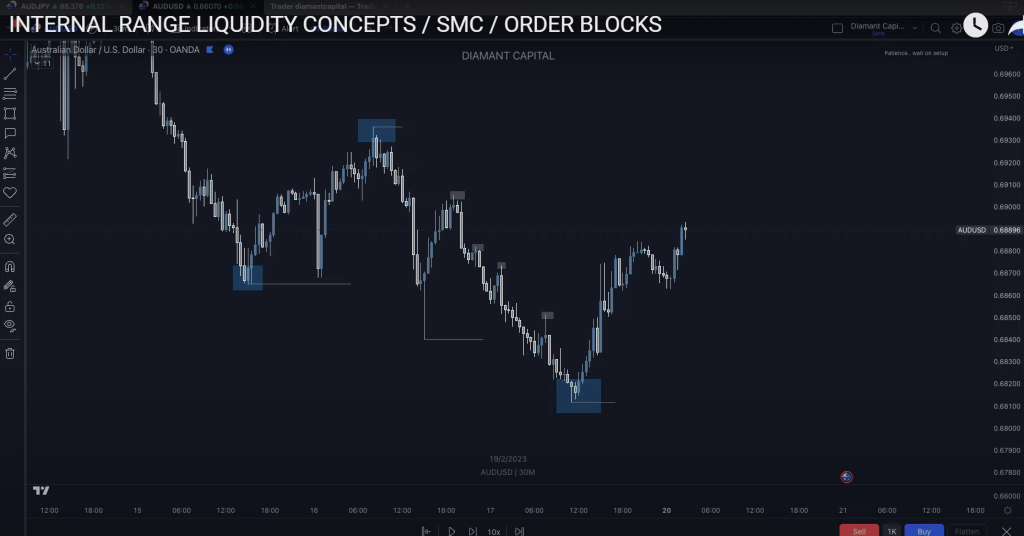 Links to Key Websites
Bloomberg terminal
Trading news events
Confirmations; institutional orders and volatility
Resources to learn
Asset class correlation stocks and bonds
Asset classes currency commodities
Fundamental Divergences
Applying fundamentals to technicals
Final words
4. Diamnt Capital Reviews
If you want to get better at trading, Diamant Capital's Technical & Fundamental Courses 2023 is a decent place to start. Here's my honest opinion on it, plus what some fellow learners think.
Simple Breakdown of the Course
Learning to Read Charts: The course teaches you how to understand charts and numbers, which is excellent. But remember, it takes practice to get good at it.
Understanding Market News: They show you how to make sense of financial news and why prices go up or down, which is super helpful. Sometimes, there's a lot to take in, but it's all important.
What You Might Get Out of It
Feeling More Sure When Trading: I feel more sure about making trades now. Others in the class say the same, but we all know there's more to learn.
Doing Better with Your Money: I've seen some good changes in how my investments are doing. It's not like I'm rich overnight, but I'm heading in a good direction.
The Real Scoop on the Lessons
Fancy Strategies: They teach some cool strategies for when you're ready to step up your game. They're not mind-blowing, but they give you a solid plan to work with.
Trying It Out for Real: The best part is to try what you've learned in actual trades. It's tough, but it helps you learn.
Straight Talk from Other Learners
Getting Better Slowly: "This course helped me get a clearer picture of trading. I'm not making big bucks yet, but I feel like I'm doing better," says Emma L., who finished the course.
> Wishing for More Chat Time: Some of us think it would be great to have more time to discuss things with the teachers, especially when the going gets tough.
My Final Take
The Technical & Fundamental Courses 2023 by Diamant Capital is a good starting point if you're new to trading or want to get more serious about it. It's not a magic solution, but it's an excellent way to learn the ropes.
Overall Rating: ⭐⭐⭐✩✩: 3/5
It's a course that asks you to put in the effort, and if you do, you'll learn a lot. Just don't expect to become a trading star overnight.
Read more our Top Trading Courses:
---
Additional Information About Diamant Capital Courses 2023
1. Instructor Profile: Who Is Diamant Capital?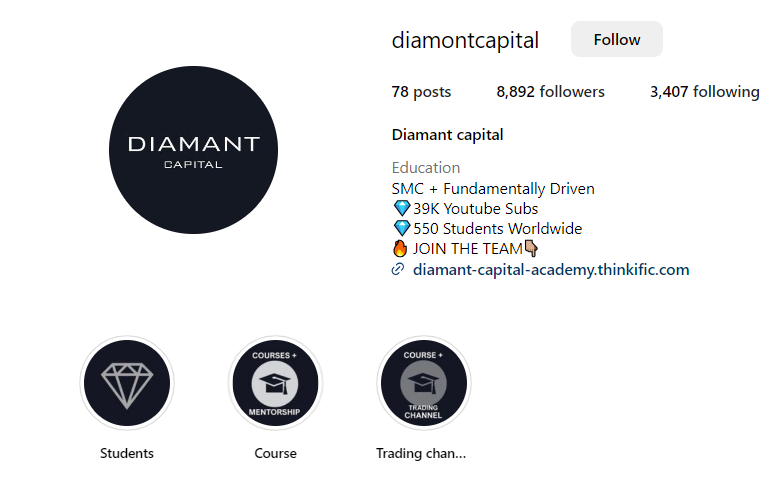 Diamant Capital has established itself as a pillar in the financial education sector, mainly known for its Technical and fundamental Courses for 2023. The group's educational approach is grounded in the SMC framework and fundamentally driven strategies, ensuring a comprehensive learning experience.
Education and Approach:
Diamant Capital's educational philosophy is rooted in the SMC (Strategic Market Conditions) approach, which emphasizes the importance of understanding market dynamics. Their courses are designed to provide a fundamentally driven perspective, giving students the analytical tools to decipher the financial markets.
Reach and Influence:
With a robust following of over 39,000 subscribers on YouTube, Diamant Capital has a significant online presence, making complex trading concepts accessible to a broad audience. Their educational content is not only informative but also engaging, which has helped them build a community of over 550 students worldwide.
2. Who Is This Course For?
The Technical & Fundamental Courses 2023 by Diamant Capital are designed for a diverse group of individuals who share a common goal: to elevate their trading skills through a deep understanding of technical and fundamental market analysis. This course is ideal for:
Aspiring traders who want to start their journey with a strong foundation in technical and fundamental analysis.
Experienced traders looking to refine their strategies with advanced techniques and insights.
Financial professionals who wish to broaden their analytical toolkit and apply these skills to their existing roles.
Anyone with a keen interest in the financial markets and a dedication to learning and applying sophisticated trading concepts.
3. Course Level
Diamant Capital's Technical & Fundamental Courses cater to various skill levels, ensuring that every student can find the content that matches their proficiency:
Beginner: For those new to trading, the course lays a solid groundwork in the basics of technical and fundamental analysis.
Intermediate: Traders with some experience will benefit from modules designed to build upon their knowledge of advanced concepts.
Advanced: Seasoned traders will find value in the Elite Strategy sessions, which are aimed at enhancing their strategic approach to trading.
4. Frequently Asked Questions
---
Q1: What is the difference between technical and fundamental analysis, and how are they taught in the 2023 courses?
Technical analysis studies price charts and trading patterns to forecast future market movements. In contrast, fundamental analysis looks at economic indicators, company financials, and market news to assess the intrinsic value of securities. In our 2023 courses, both analyses are taught through theoretical knowledge and practical application, ensuring that students can leverage these techniques in real-world trading scenarios.
Q2: Can beginners without trading experience enroll in the Technical & Fundamental Courses 2023?
Absolutely. Our courses are structured to accommodate beginners, with foundational modules that clearly explain the basics before progressing to more advanced topics. A solid foundational understanding paves the way for advanced learning.
Q3: How do the Advanced Technicals and Fundamentals in the course prepare students for the current market?
The Advanced Technicals and Fundamentals are designed to align with the latest market trends and tools. They include real-time case studies and contemporary market analysis, ensuring students are well-prepared to tackle the markets in 2023 and beyond.
Q4: What support and resources can students expect when taking the Technical & Fundamental Courses 2023?
Students will have access to various support and resources, including interactive webinars, one-on-one mentorship opportunities, a community forum for discussion with peers, and continuous updates to course material in line with market changes.
Q5: Are there any success stories or testimonials from students who have taken the Technical & Fundamental Courses in the past?
Yes, there are numerous success stories and positive testimonials from our students. Many have achieved significant milestones in their trading careers, which can be found on our website and promotional materials.