[Download] – How to Day Trade Like the Top 10 Course
---
1. How to Day Trade Like the Top 10 Overview: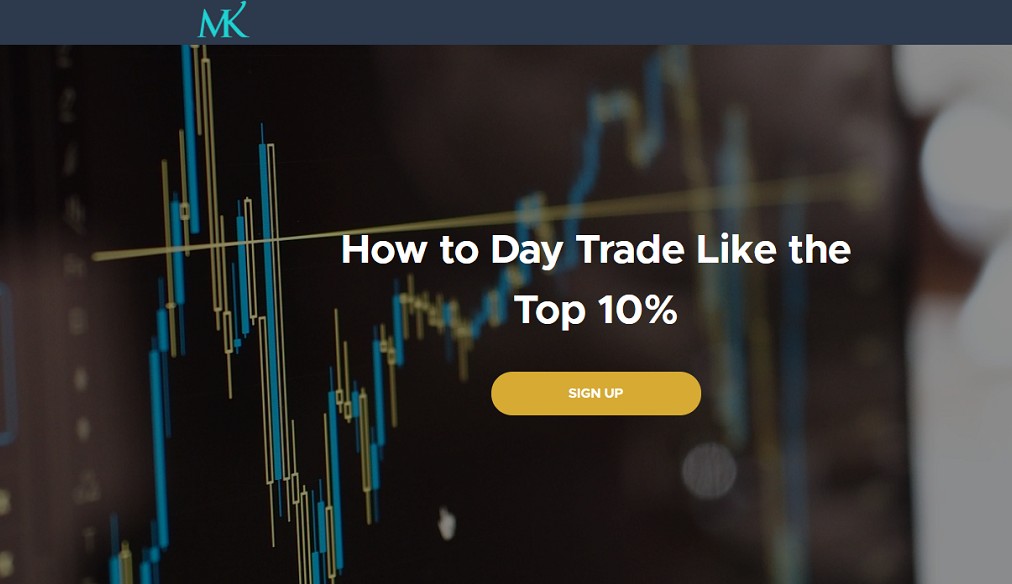 In the "How to Day Trade Like the Top 10" course, Maurice Kenny breaks down the complexities of day trading, making it accessible for beginners and enriching for seasoned traders.
This course addresses common challenges and misconceptions in day trading, offering practical strategies and insights to help you confidently navigate the financial markets.
Whether you want to improve your trading skills or earn consistently, this course is your gateway to mastering the art of day trading.
2. What you will learn in this course:
In this comprehensive course, you will gain invaluable insights into:
Understanding Supply & Demand Strategy: Grasp the core concepts of day trading through the lens of supply and demand.
Reading Price Action: Learn to interpret market movements and make informed decisions.
Key Adjustments to Stop Losing Money: Discover the minor yet significant tweaks that can turn your trading around.
The Four Missing Keys: Uncover the essential elements that many traders overlook.
Simplifying Day Trading: Strategies to make day trading straightforward and profitable.
Chart Analysis Skills: Develop a keen eye for analyzing trading charts effectively.
Spotting High-Quality Trades: Learn to identify lucrative trading opportunities through zone analysis and price action.
Comprehensive 5-Hour Course Content: Engage in an in-depth learning experience to transform your trading approach.
3. Course curriculum/What is included in the course: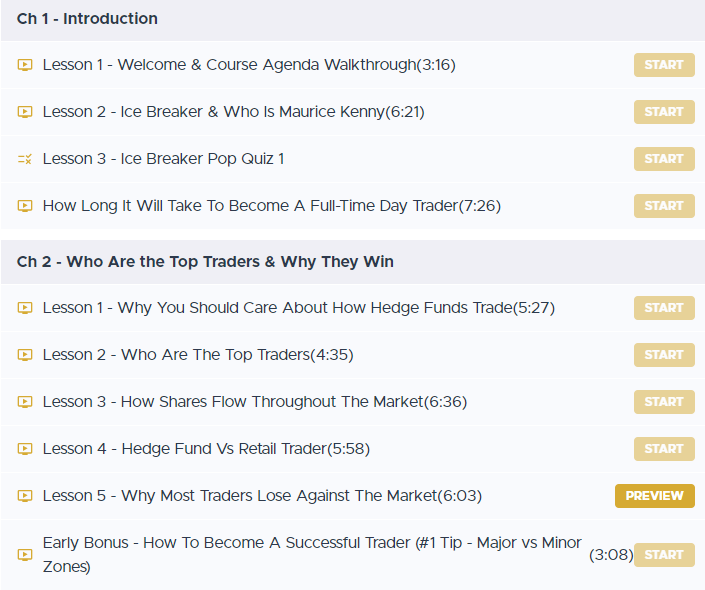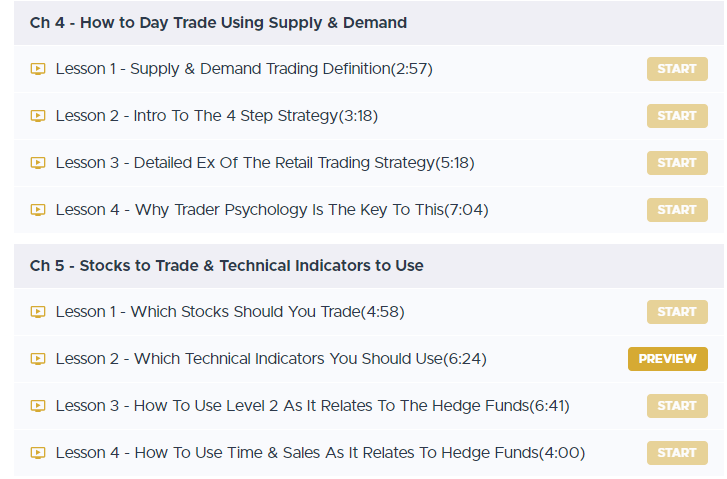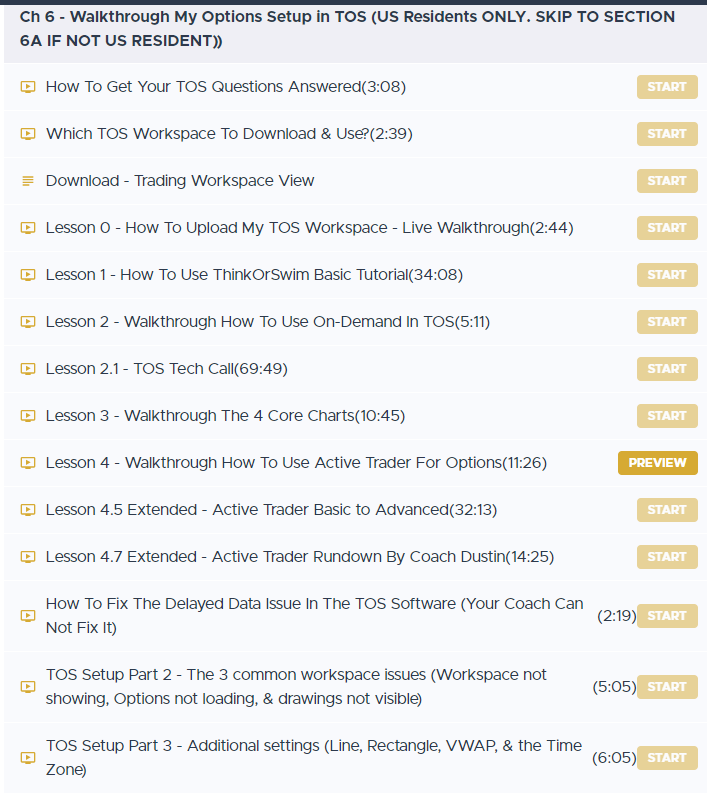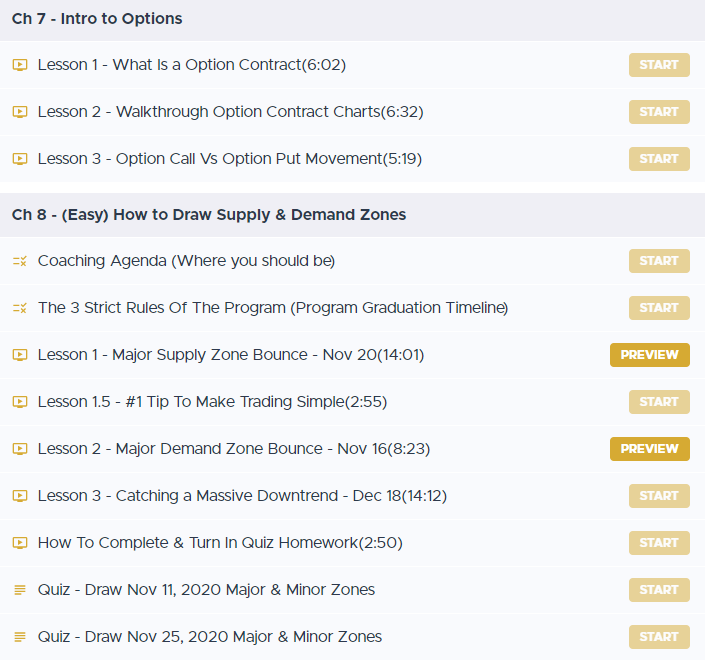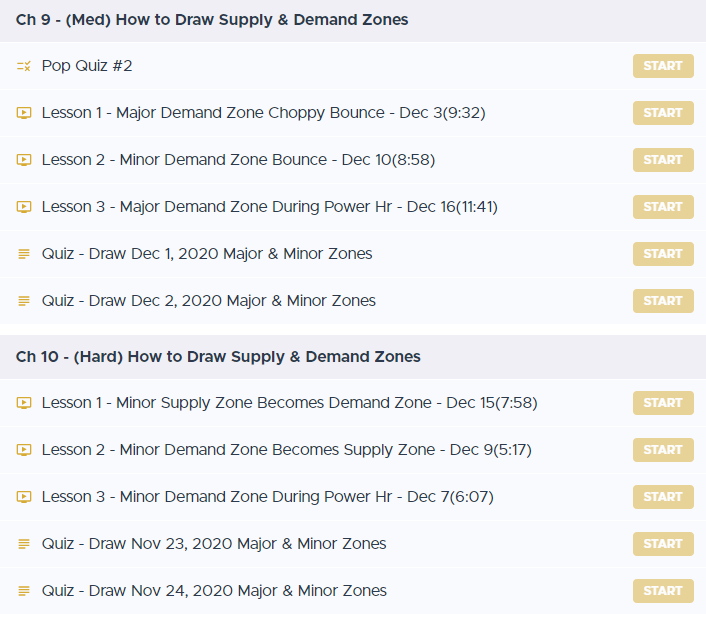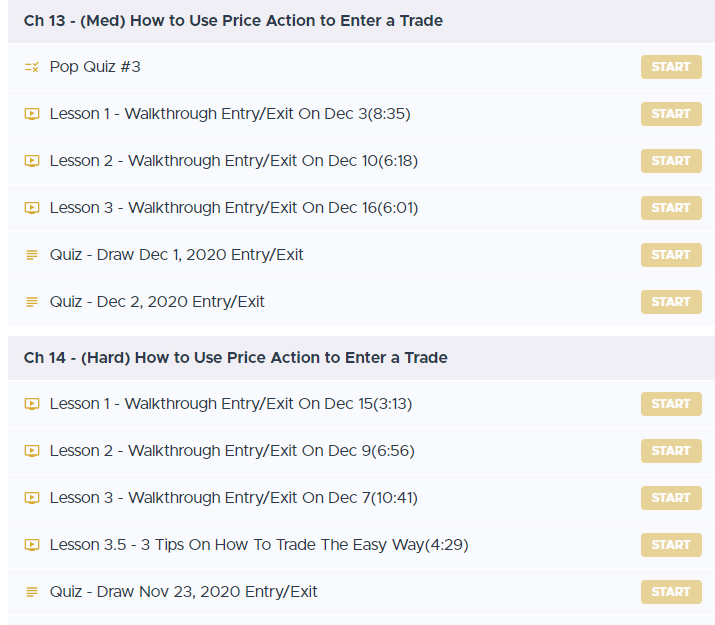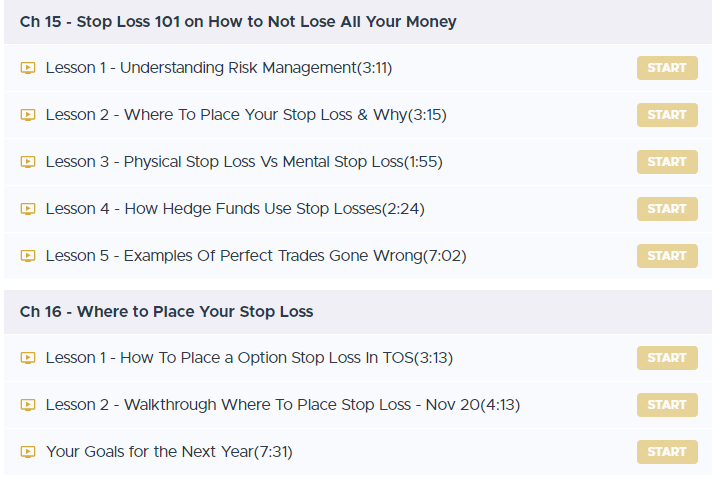 Modules Breakdown:
Ch 0 – VIP Trading Program Agenda – 1 on 1 Coaching
Ch 1 – Introduction
Ch 2 – Who Are the Top Traders – Why They Win
Ch 3 – Uncovering the Hedge Fund Strategy
Ch 4 – How to Day Trade Using Supply Demand
Ch 5 – Stocks to Trade – Technical Indicators to Use
Ch 6 – Walkthrough My Options Setup in TOS
Ch 7 – Intro to Options
Ch 8 – (Easy) How to Draw Supply Demand Zones
Ch 9 – (Med) How to Draw Supply – Demand Zones
Ch 10 – (Hard) How to Draw Supply – Demand Zones
Ch 11 – How to Read Price Action – Trade Entry Criteria
Ch 12 – (Easy) How to Use Price Action to Enter a Trade
Ch 13 – (Med) How to Use Price Action to Enter a Trade
Ch 14 – (Hard) How to Use Price Action to Enter a Trade
Ch 15 – Stop Loss 101 on How to Not Lose All Your Money
Ch 16 – Where to Place Your Stop Loss
Ch 17 – Bonus Advanced Analysis
Ch 18 – Watch Maurice Trade and Coach
Ch 19 – Trader Psychology
Ch 20 – VIP Trading Program – Coaching Homework
Ch 21 – VIP Trading Program Part 2
Ch 22 – Conclusion
4. How to Day Trade Like the Top 10 reviews:
Exploring the real-world impact of "How to Day Trade Like the Top 10" is crucial for prospective students. Here, we present genuine student feedback, offering a transparent and honest perspective on the course.
Overall Course Satisfaction
Rating: ⭐⭐⭐⭐☆ (4/5)
Based on Feedback from numerous students
Student Experiences
Improved Understanding: Many students reported a better grasp of day trading fundamentals.
Practical Skills: Many appreciated the course's practical, real-world trading strategies.
Confidence in Trading: A common review theme was increased confidence in trading decisions.
Student Testimonials:




"Informative and Helpful" Rating: ⭐⭐⭐⭐☆ (4/5)
The course broke down complex topics into understandable segments. It's been helpful in my trading journey."
"Good Starting Point for New Traders" Rating: ⭐⭐⭐⭐☆ (4/5)
"As someone new to trading, I found the course to be a good starting point. It laid the groundwork for further learning."
"Practical and Straightforward" Rating: ⭐⭐⭐⭐☆ (4/5)
"The course is straightforward and focuses on practical strategies, which I found useful."
Areas for Improvement
Depth of Content: Some students wished for more in-depth coverage of specific topics.
Advanced Strategies: A few experienced traders were looking for more advanced strategies.
Course Impact
Completion Rate: A high percentage of students complete the course.
Recommendation: Many students would recommend this course to others.
Conclusion
"How to Day Trade Like the Top 10" by Maurice Kenny is appreciated for its straightforward approach and practical insights. It's particularly beneficial for beginners, though some experienced traders might seek more depth. The course effectively demystifies day trading, making it accessible to a broader audience.
Find out more our Top Day Trading Courses:
---
Additional Information about How to Day Trade Like the Top 10 Course
1. Who is Maurice Kenny?

Maurice Kenny is a renowned figure in the world of day trading, celebrated for his straightforward and highly effective trading strategies.
His approach to day trading is unique, focusing on simplicity and efficacy, which has garnered him a significant following among novice and experienced traders.
Maurice's expertise lies in demystifying the complexities of day trading. He emphasizes a strategy that doesn't rely on technical indicators or constant market monitoring. Instead, his methods are about understanding market dynamics and making intelligent, well-planned trades. This approach has proven successful for many of his students, with some achieving remarkable financial milestones like earning $10,000 monthly, paying off debts, and even transitioning to full-time trading.
His training program, "How to Day Trade Like the Top 10%", is a testament to his teaching philosophy. It's designed to take traders from uncertainty to achieving consistent profits with clear entry and exit criteria. Maurice's strategy is not just about making money; it's about achieving a work-life balance, allowing his students to spend more time with their families while working only a few hours a week.
Maurice Kenny's success stories are numerous, with testimonials from students who have significantly improved their financial situations through his guidance. His approach is not just about trading; it's about empowering individuals to take control of their financial futures.
2. Who is this course for?
The "How to Day Trade Like the Top 10" course by Maurice Kenny is designed for a diverse range of individuals, including:
Beginners in Day Trading: If you're new to the trading world and feel overwhelmed by its complexities, this course is tailored to simplify and demystify the process.
Experienced Traders Seeking Improvement: Even if you have experience in trading, Maurice's unique strategies can offer new perspectives and techniques to enhance your trading skills.
Aspiring Full-time Traders: For those looking to transition from part-time to full-time trading, this course provides the necessary tools and insights to make that leap successfully.
Individuals Seeking Financial Independence: If your goal is to achieve financial freedom and control over your income, the strategies taught in this course can be a valuable asset.
3. Course Level:
All Levels: This course is comprehensive enough to cater to all skill levels. Whether starting from scratch or looking to refine your existing skills, the course adapts to your needs.
Practical and Theoretical: The course balances practical trading strategies with the necessary theoretical knowledge, ensuring a well-rounded understanding of day trading.
4. Frequently Asked Questions:
---
Q1: Is day trading profitable?
Yes, day trading can be profitable, but it requires a strategic approach, discipline, and continuous learning. Success in day trading is about understanding market trends, effective risk management, and solid trading plans.
Q2: How much can day traders make?
The earning potential for day traders varies widely. Some traders might make a few hundred dollars daily, while others can make thousands. It largely depends on their trading strategy, capital, and market conditions.
Q3: Can a beginner do day trading?
Absolutely. Beginners can start day trading, but gaining education and practice is crucial. Courses like "How to Day Trade Like the Top 10" are designed to equip beginners with the necessary skills and knowledge.
Q4: Is day trading a form of gambling?
While day trading involves risk, it's not gambling when done correctly. Unlike gambling, which relies on chance, successful day trading is based on analysis, strategy, and risk management.
Q5: I'm interested in trading but need to know where to start. Any tips?
The first step is education. Understanding the basics of the market, technical analysis, and trading strategies is crucial. Starting with a comprehensive course like "How to Day Trade Like the Top 10" can be beneficial. Additionally, practicing with a demo account before investing real money is advisable.
Q6: Why is day trading controversial?
Day trading is often debated due to its high risk and the potential for significant financial loss, especially for inexperienced traders. While some traders succeed, others may need more knowledge, better strategy, or market volatility.
Q7: What are some common strategies used in day trading?
Day traders use various strategies like scalping (making numerous small profits on minor price changes), range trading (using pre-determined support and resistance levels), and news-based trading (capitalizing on volatility around news events).