[Download] – Beat The Market Maker Course 2019
Important Note: The course have two parts: BTTM 2012 videos and the updated videos on 2019. Not all the course content is produced in 2019.
---
1. Beat The Market Maker Course Overview: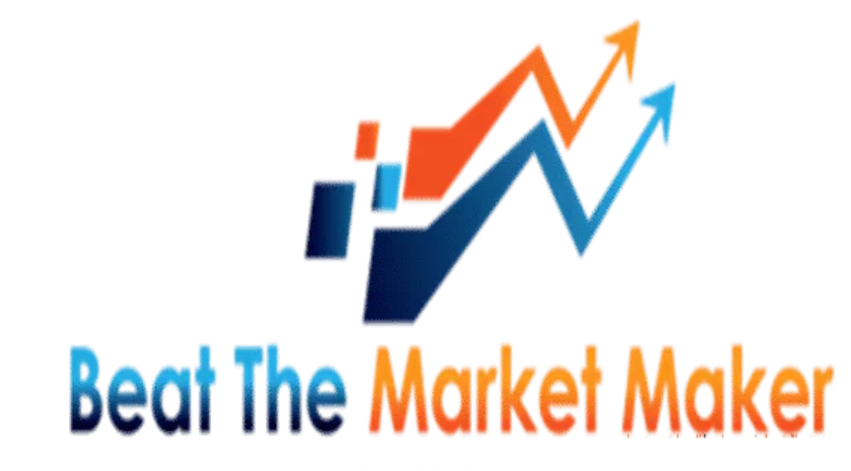 Steve Mauro's "Beat The Market Maker (BTMM) 2019" course is a beacon for traders amidst the tumultuous market, offering a sanctuary of knowledge and strategies that shield its students from market chaos. The course doesn't just teach; it empowers traders to navigate through the highs and lows of the market, ensuring financial stability in their lives and for their families.
The course is not merely a guide; it's a promise that, with focus and determination, traders can find success through the doorway Steve extends. It's an opportunity to survive and thrive in the market, irrespective of its condition, by understanding and predicting the Market Makers' next moves.
1.1. Economic Relevance and Timeliness:
In a time when gold hits all-time highs and unemployment pervades the country, the course stands out as a reliable ally, ensuring that traders "bag their limit" every time they trade. It emphasizes that the external economic conditions, even the price of gas, become irrelevant in the trading world it introduces.
1.2. A Bigger Picture:
The course underscores that traders are part of something bigger than themselves. The knowledge shared is deemed the key to not only personal financial stability but also stability in the lives of future generations.
2. What you will learn:
Identifying the highs and lows of the day
Times to avoid trading to mitigate losses
Pinpointing the best times and sessions to trade
Recognizing clues signaling imminent Market Maker moves
Predicting Market Makers' next moves to safeguard your account
Unveiling closely guarded secrets of The Market Makers
3. Course curriculum/What include in this course: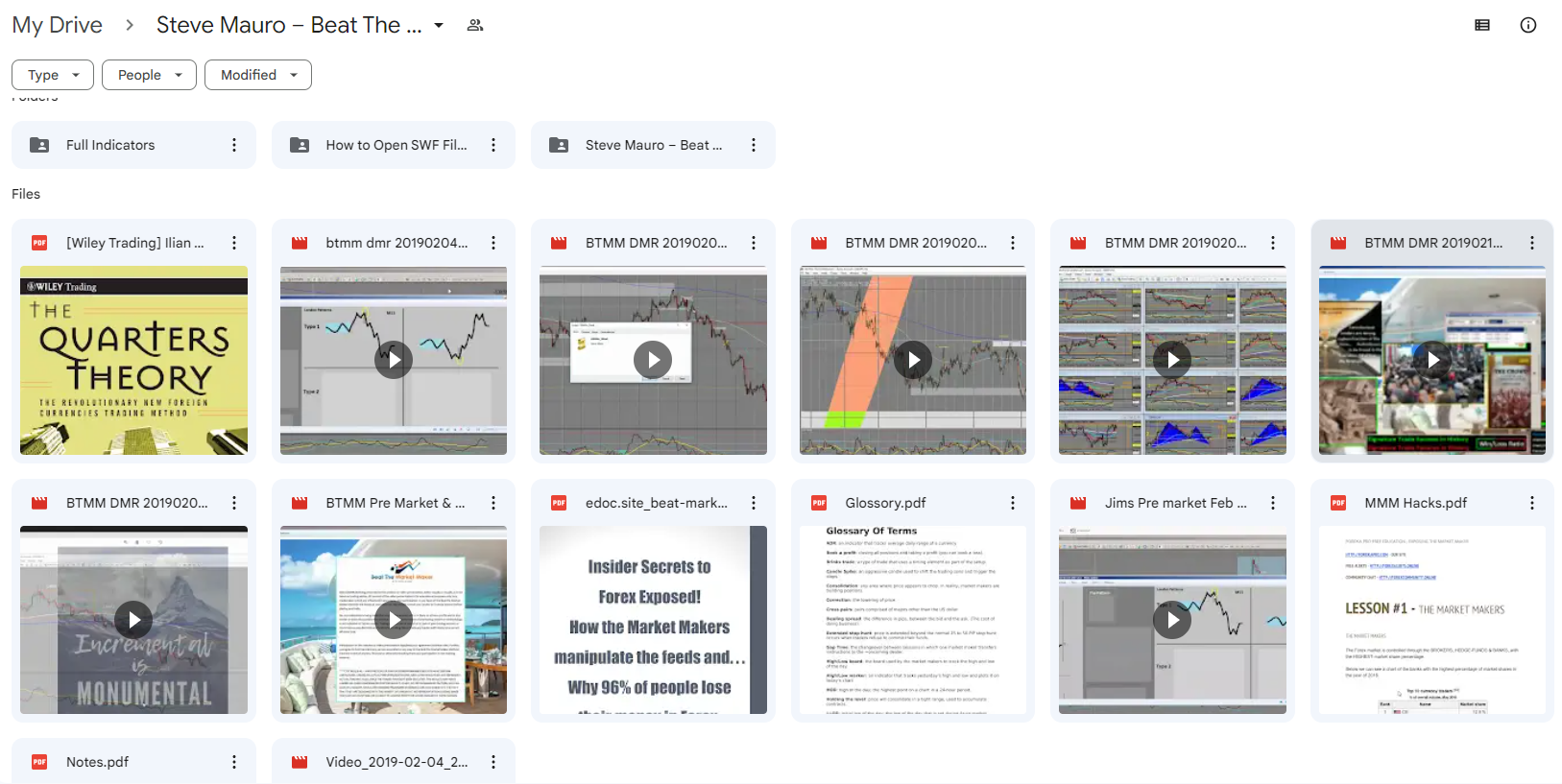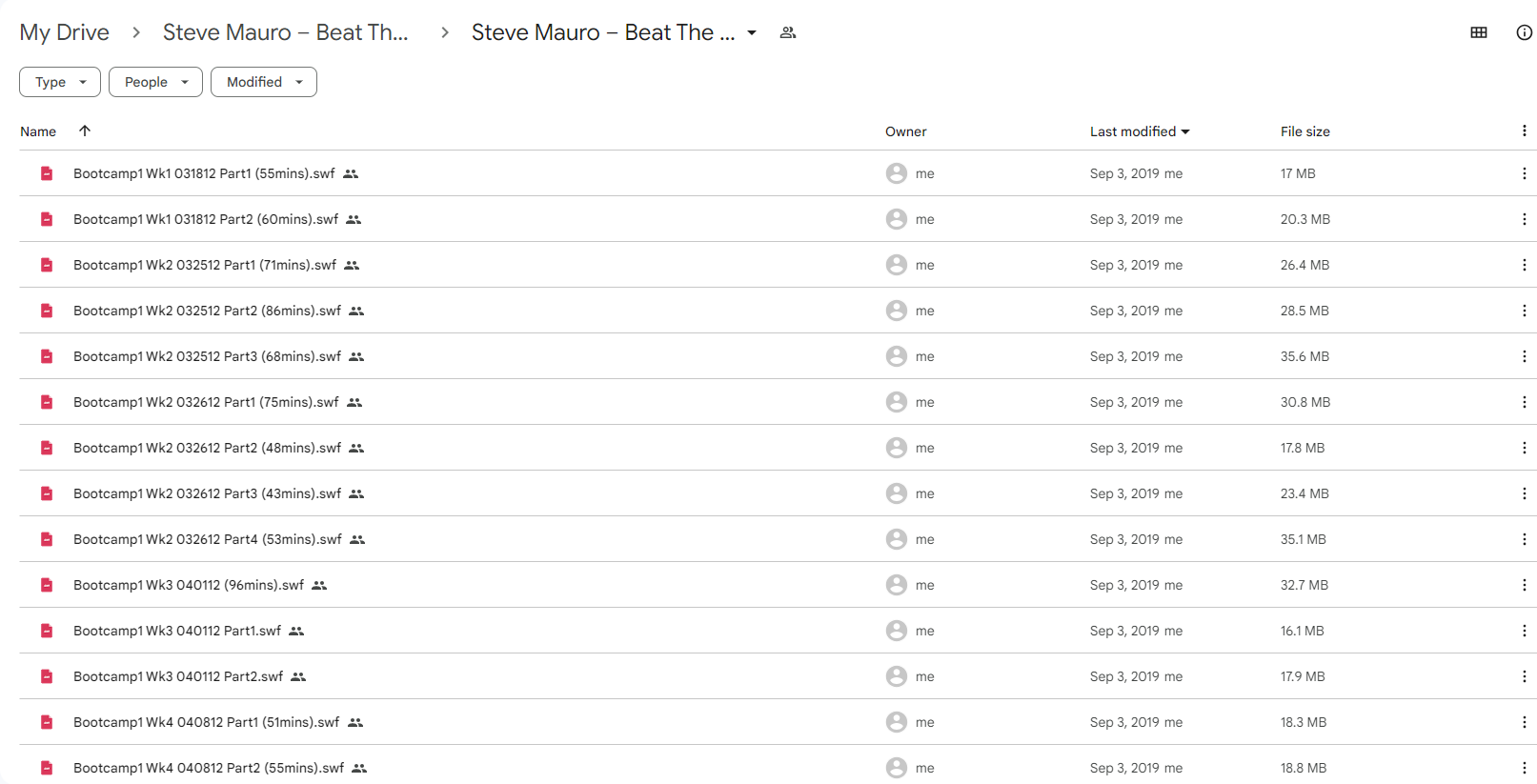 Beat The Market Maker Indicators: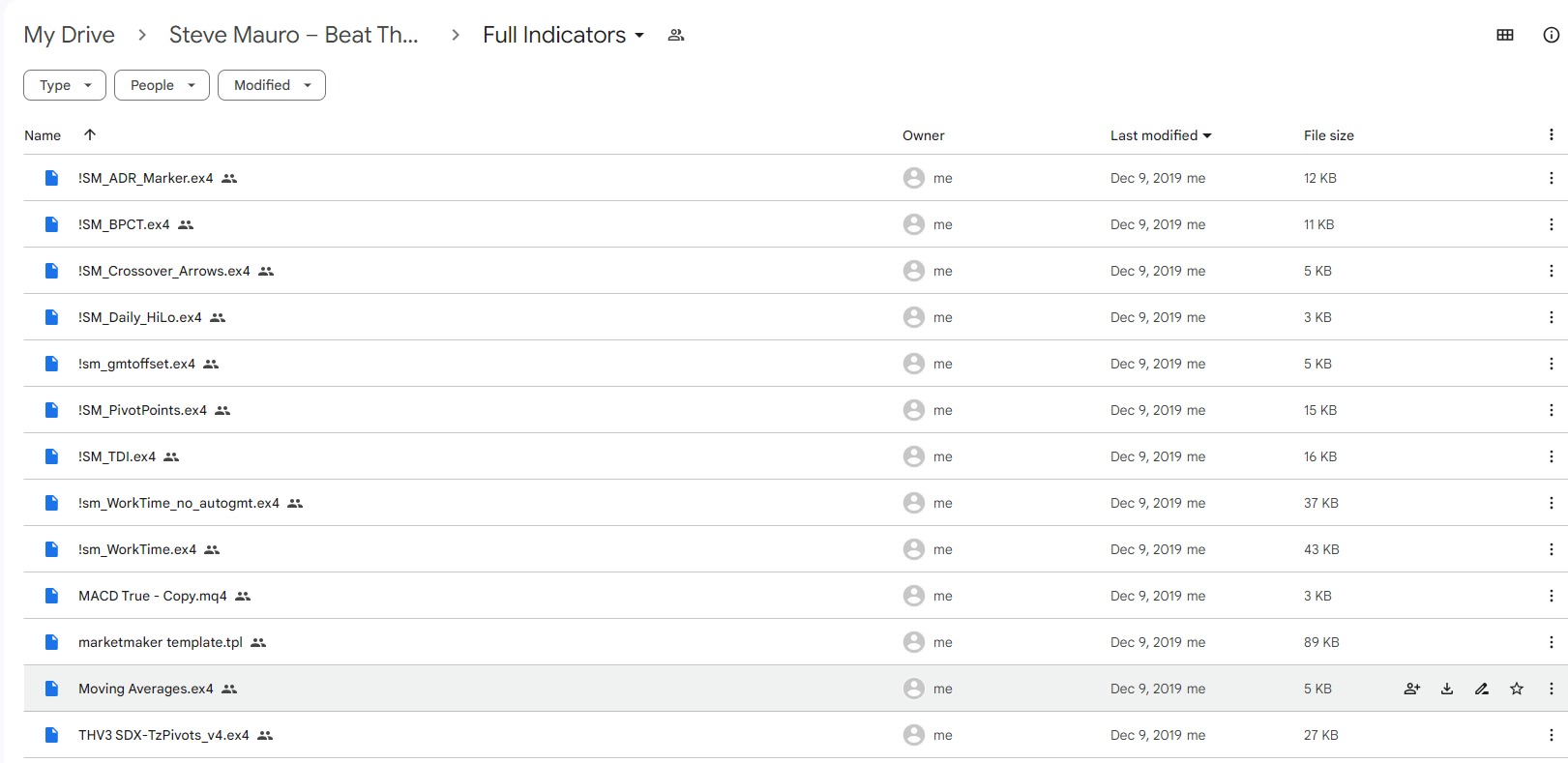 3.1. Module 1: Preliminary Training
Ensuring platform readiness
Optional for Expert MT4 users
3.2. Module 2: Discovery
Exploring dealer psychology and market behavior
Identifying the Market Makers' true intent and trap areas
Understanding what constitutes a stop hunt
3.3. Module 3: Identifying Market Maker Behavior
Understanding the accumulation phase and its nuances
Grasping the weekly and daily cycles
Eliminating guesswork regarding market direction
Distinguishing the dealer trend from the retail traders' trend
3.4. Module 4: Using Common Indicators
Identifying the most profitable sessions and best times to trade
Learning how to identify the peak formation
Differentiating the best trades using the absolute high and low for the day
3.5. Module 5: Putting It All Together
Understanding dealer levels
Grasping fractional disparity and its implications
Recognizing key setups and their variations
4. Beat The Market Maker reviews – CourseHuge's opinions:
Is the Course Beat The Market Maker Worth the Investment?
After conduct in-depth research about the course, here're what we thought.
The course meticulously dissects the Forex market's mechanics, demystifying market makers' roles and tactics. It introduces traders to strategies market makers employ to manipulate price action and sentiment, providing invaluable insights that traders can leverage to navigate the market effectively.
4.1. A Unique Approach to Technical Analysis
Instead of conventional indicators and chart patterns, the course focuses on identifying market maker manipulative patterns and critical trading zones.
This approach allows traders to anticipate market turns and reversals with higher accuracy, providing a distinctive edge in their trading.
4.2. Structured Trading Plan and Risk Management
Steve Mauro emphasizes the development and implementation of a sound trading plan. He guides traders through setting clear trading objectives, defining entry and exit criteria, managing risk, and refining their trading strategy.
This structure instills a disciplined and systematic approach to trading, which is critical for long-term success. Furthermore, risk management is a significant component of the BTMM strategy, where traders learn to set optimal stop-loss levels, manage their positions, and control their risk exposure.
4.3. Real-Life Application and Practical Trading Sessions
The course also provides practical trading sessions where Steve Mauro demonstrates the BTMM strategy in real-time market conditions.
These sessions allow traders to observe the strategy in action, gain valuable experience, and understand its nuances.
4.4.: A Community of Traders
Joining "Beat The Market Maker" also means joining a community where experiences and strategies are shared, fostering a collaborative environment. The course has garnered attention and appreciation within the trading community, as evidenced by various forums and platforms.
For instance, a review on forexpeacearmy from 2018 mentions the comprehensive nature of the channel, including explanations, a particular room for discussion, a room for video files, and two rooms for recommendations, describing it as "Steve's method is the truth."




By the end of the course, traders gain a unique perspective of the Forex market, develop a unique approach to technical analysis, understand the importance of a robust trading plan, master risk management, and experience real-life application of the BTMM strategy—this newfound knowledge and skillset position traders for more consistent and profitable trading in the Forex market.
Enhance your trading expertise with our comprehensive trading courses, tailored for all skill levels.
---
Additional Information about Beat The Market Maker Course
1. Instructor Profile: Who is Steve Mauro?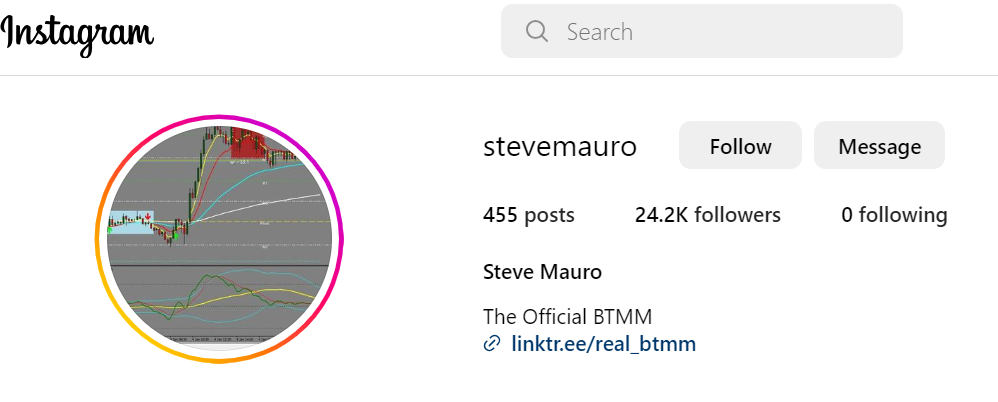 Steve Mauro is not just an instructor; he's a guide through the intricate world of market trading. His course, "Beat The Market Maker (BTMM) 2019," is more than a set of sessions; it's a journey through strategies and secrets that have positioned him as a beacon in a tumultuous market.
Steve doesn't just teach trading; he exemplifies a methodology that has enabled him to consistently bag his limit every time he trades, even when the economy indicates a downturn. His strategies have proven to be practical and replicable for his students, offering a pathway to navigate through economic highs and lows with stability and confidence.
Qualifications and Expertise:
Steve's expertise in identifying the highs and lows of the market, pinpointing the best trading times and sessions, and predicting Market Makers' next moves has safeguarded his trading and those who learn from him. His approach to trading is not merely technical; it's also psychological, understanding and predicting moves of Market Makers with precision.
Credentials and Recognitions:
While specific awards or recognitions might not be highlighted, Steve's course and trading strategies have garnered attention and appreciation in the trading community. His methodology, particularly in understanding and predicting the Market Makers' moves, is a closely guarded secret he shares with his students, offering them an edge in their trading endeavors.
Social Proof and External Links:
Steve's strategies and teachings have permeated the trading world, providing a course and a new approach to navigating the market effectively. His students and followers, through various trading forums and platforms, have often highlighted the efficacy of his methods, providing a testament to the practical applicability of his teachings.
2. Who is this course for?
"Beat The Market Maker" is not just a course; it's a strategic pathway designed meticulously for:
Aspiring Traders: Those who wish to delve deep into the world of trading, seeking strategies that are both reliable and have stood the test of market fluctuations.
Experienced Traders: Looking to refine their trading strategies and understand the psychological play of Market Makers to safeguard their trades against common pitfalls.
Financial Strategists aim to understand market behaviors and strategies that can safeguard investments and trades against market volatility.
Economic Students and Enthusiasts: Eager to understand practical trading strategies applicable in real-world scenarios, providing insights into market behaviors and trader psychology.
3. Course Level:
Intermediate to Advanced:
Foundational Understanding: While the course does delve into advanced strategies, a foundational understanding of trading and market terminologies is beneficial to grasp the concepts thoroughly.
Strategic Insight: The course provides strategic insights into trading, moving beyond the basics and exploring trading practices' psychological and strategic depth.
Practical Application: It is not merely theoretical but heavily leans on practical application, providing real-world scenarios and strategies that Steve employs in his trading.
Analytical Approach: It demands an analytical approach from its students, requiring them to understand, analyze, and predict market behaviors based on the strategies discussed.
4. Frequently Asked Questions:
---
Q1: What is Beat The Market Maker?
Beat The Market Maker is a strategic approach to trading that aims to identify and exploit the actions and manipulations of market makers within various financial markets, including stocks, forex, and commodities.
The strategy is not merely a set of guidelines but a comprehensive approach to understanding and predicting market makers' moves, enabling traders to make informed decisions and safeguard their investments against joint market manipulations.
Q2: How does Beat The Market Maker work?
The Beat The Market Maker strategy involves a meticulous analysis of the behaviors and patterns exhibited by market makers. It operates on the belief that market makers manipulate prices to trigger stop-loss orders and capitalize on the positions of retail traders.
By comprehending and anticipating their tactics, traders can navigate the market more effectively, making informed trading decisions insulated from common market maker traps.
Q3: Is Beat The Market Maker a guaranteed way to make profits?
No trading strategy, including Beat The Market Maker, can guarantee profits. While it offers valuable insights into the behaviors of market makers, the success of a trader employing this strategy is contingent upon their skill, experience, and adaptability to the ever-changing conditions of the market. It's imperative to understand that all trading involves risks, and effective risk management is crucial to safeguard against potential losses.
Q4: Are there any specific tools or indicators for Beat The Market Maker?
Yes, traders utilizing the Beat The Market Maker strategy often employ specific tools and indicators such as volume profile, order flow analysis, and price action. These tools assist traders in identifying market-maker activities and discerning potential trading opportunities by analyzing the flow and distribution of volume in the market, understanding the dynamics of order placements, and interpreting price movements and formations, respectively.
Q5: Where can I learn more about Beat The Market Maker?
Numerous educational resources, including books, online courses, and trading communities, offer insights and learning materials on the Beat The Market Maker strategy. It is pivotal to conduct thorough research, engage in practical application through practice, and seek mentorship or guidance from experienced traders to comprehend and implement this strategy in live trading scenarios effectively.
Q6: Is this course include any indicators?
Yes, the course Beat the market maker by steve mauro includes MT4 Indicators.