[Download] – BNB Formula Course
---
1. BNB Formula Course Overview: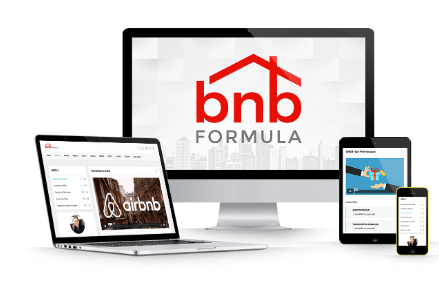 The BNB Formula Program 2020, crafted by Brian Page, is a transformative course designed to empower individuals with the knowledge and tools to achieve six-figure incomes within six months through Airbnb.
This innovative approach introduces a 'no money down' strategy, allowing participants to delve into real estate investing without needing to own any property.
2. What you will learn in this course:
The core principles and strategies behind the BNB Formula.
How to leverage Airbnb to generate significant income.
Tools and techniques to optimize your Airbnb listings for maximum profitability.
Insights into the 8-week BNB Formula Masterclass.
Utilizing provided tools, templates, and checklists to streamline the process.
Engaging with a community of like-minded individuals in the private BNB Facebook group.
Accessing valuable MP3 lessons, transcripts, and printable action guides.
3. What include in this course: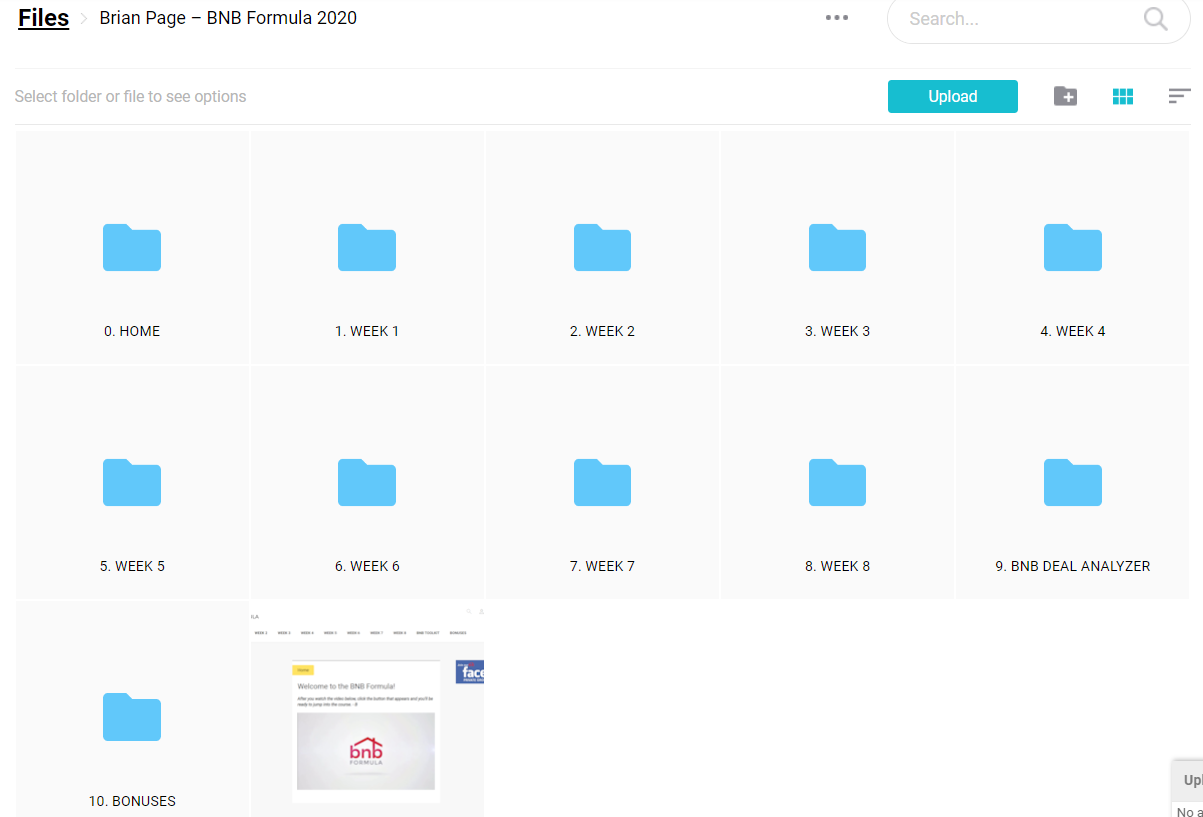 BNB Formula Program is structured over 8 weeks, offering a comprehensive masterclass valued at $1,997.
Participants will receive a suite of done-for-you tools, templates, and checklists, adding value worth $697.
The course also provides exclusive access to a private members-only BNB Facebook group, a platform valued at $297.
Additionally, learners can benefit from MP3 lessons, transcripts, and printable action guides, enhancing their learning experience.
| Training Modules | Description |
| --- | --- |
| Module 1 – Preparation | Comes with 6 training videos discussing preparation and listing the 9 necessary tools for building an Airbnb business. |
| Module 2 – Partnering | Explains in 5 videos how students should collaborate with homeowners, apartment managers, and landlords. Also covers working with cleaners and lock installers. |
| Module 3 – Finding Properties | Comprises 6 videos discussing how to find the ideal Airbnb listing, the 3 types of profitable properties, and properties to avoid. |
| Module 4 – Staging | Contains 7 videos teaching how to stage and furnish the property on a budget and prepare it for guests. |
| Module 5 – Listing | 7 videos explain how to list your property on Airbnb, use calendar hacks for high occupancy, and write enticing titles and descriptions. |
| Module 6 – Maximizing | 7 videos focus on pre-visitor checks, pricing strategies, calendar hacks for high booking rates, and ways to receive 5-star reviews. |
| Module 7 – Automation | 7 videos teach students how to automate 95% of daily tasks, allowing for listing more properties. |
| Module 8 – Scaling | Covers scaling in 7 videos, teaching problem-solving techniques, addressing issues, and expanding the business to list multiple properties. |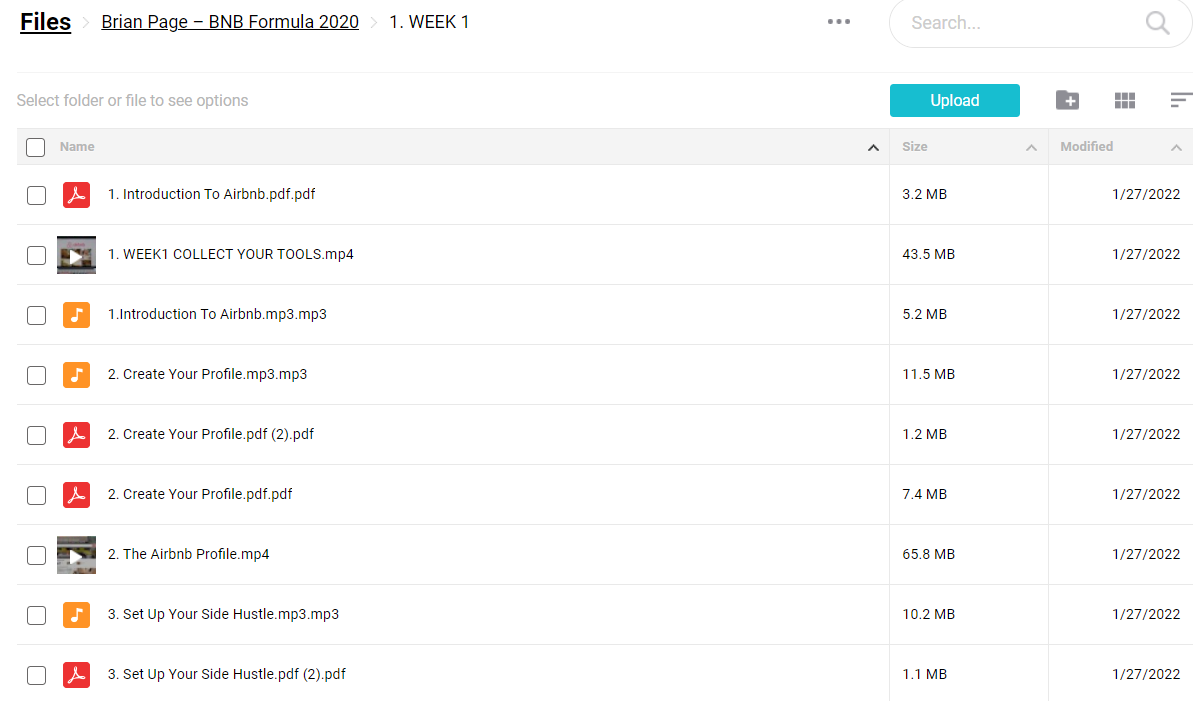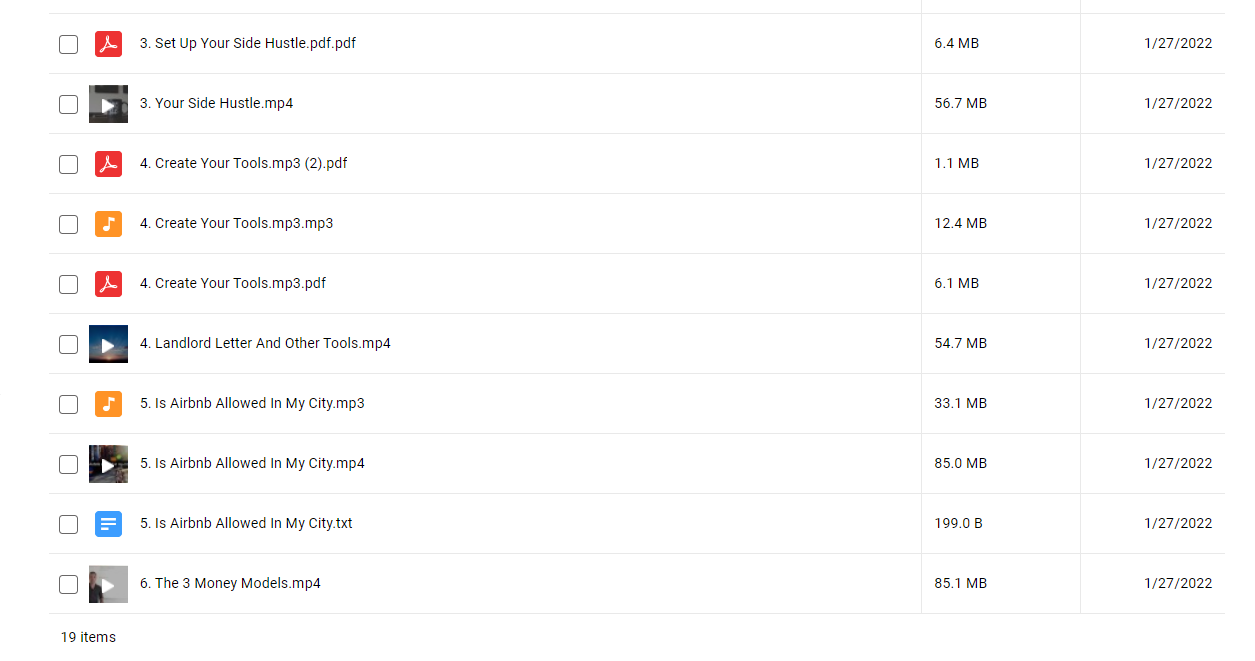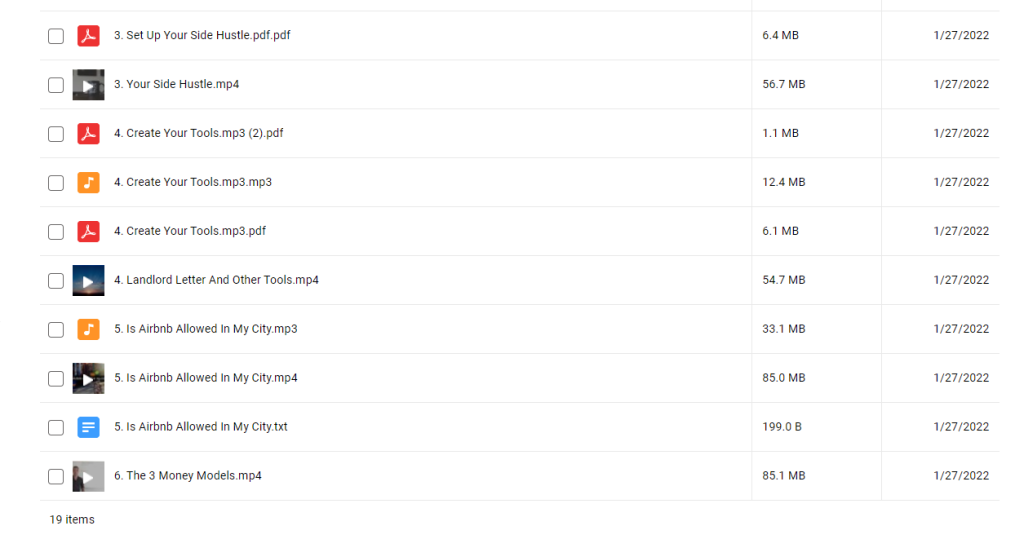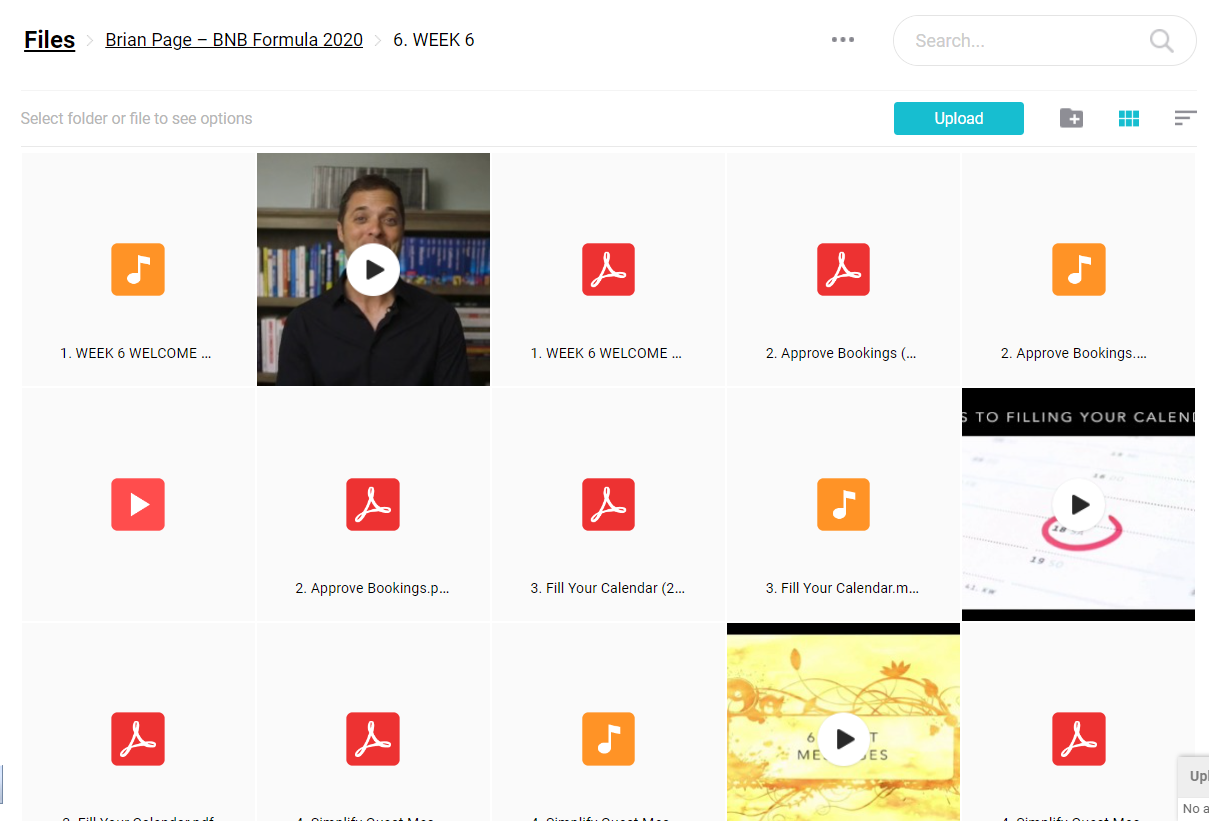 BONUS #1: Will This Work In My City?: $197 Value
BONUS #2: How To Make $1K+ Per Month On First Listing: $197 Value
BONUS #3: How To Make Money Before First Payment Due: $197 Value
BONUS #4: Is This Allowed In My City?: $197 Value
BONUS #5: 7 Reasons Landlords Won't Do This Themselves: $197 Value
BONUS #6: 13 Most Profitable Locations In Any Town Or City: $197 Value
BONUS #7: The 10 Minute Profitability Test: $197 Value
BONUS #8: Most Popular Listing In All 50 States: $197 Value
BONUS #9: How To Find A FAST $2k-$5k From A Stranger: $197 Value
BONUS #10: Gain An Unfair Advantage With Your First Listing: $197 Value
BONUS #11: How To Live Rent Free In Your Current Rental: $197 Value
4. BNB Formula reviews:
The BNB Formula, created by Brian Page, has garnered attention in the real estate and Airbnb arbitrage sectors.
As with any program, potential students and investors often wonder about its legitimacy. Here's my take based on my experience and research:
4.1. Background
Brian Page's BNB Formula is a real estate investing program. It focuses on leveraging Airbnb to generate income without the traditional barriers of real estate investment. The program claims to teach students how to find properties, list them effectively on Airbnb, and optimize their operations for maximum profitability.
4.2. What's Offered?
Training: The course comprises online video training combined with direct live mentorship from Brian.
Content: Topics covered include creating templates, fillable forms, automation tools, and strategies to make short-term rentals appealing.
Community: Students gain access to a global online network of other BNB business owners, providing a platform to share insights and stay updated with the latest trends.
4.3. Investment and Returns
The program comes with a price tag, starting at $2,000. However, many students view this as an investment. Some testimonials suggest that the returns, regarding knowledge and potential income, far outweigh the initial investment. For instance, one student mentioned that after earning from the strategies taught, the initial investment seemed insignificant compared to the returns.
4.4. What I like
Comprehensive Content: The course is thorough, covering every aspect of Airbnb arbitrage.
Practical Tools: The provided tools and templates are actionable and can be directly applied to your business.
Community Support: The Facebook group is active, and members are supportive, sharing their experiences and solutions to common challenges.
4.5. What I don't like
Initial Investment: The course is pricey, which might be a barrier for some. But at coursehuge.com, we offer a massive discount with just 85$ + 15% discount for this course, so you can minimum the risk.
Time Commitment: It requires a significant time investment, especially initially.
Overwhelming Information: The sheer amount of content can be overwhelming for beginners.
4.6. My Assessment
Based on my experience and the information available:
Legitimacy: The BNB Formula is a legitimate program that offers valuable insights into Airbnb arbitrage. Brian Page's expertise and the comprehensive training materials attest to its authenticity.
Value for Money: While the course is an investment, the potential returns, both in terms of knowledge and financial gains, can be substantial for those who apply the teachings effectively.
Recommendation: For those considering diving into Airbnb arbitrage or enhancing their existing strategies, the BNB Formula can be a valuable resource. However, as with any investment, it's crucial to conduct thorough research and consider personal circumstances before committing.
Students reviews about BNB Formula:


4.7. Conclusion
In simple terms, the BNB Formula is a detailed course that teaches you how to make money using Airbnb. While it offers a lot of valuable information and tools, it's essential to be ready for the cost and the time you'll need to invest. Like any course, what you get out of it depends on what you put into it. If you're serious about Airbnb and real estate, it's worth considering.
Read more:
---
Additional Information about BNB Formula Course
1. Instructor Profile: Who is Brian Page?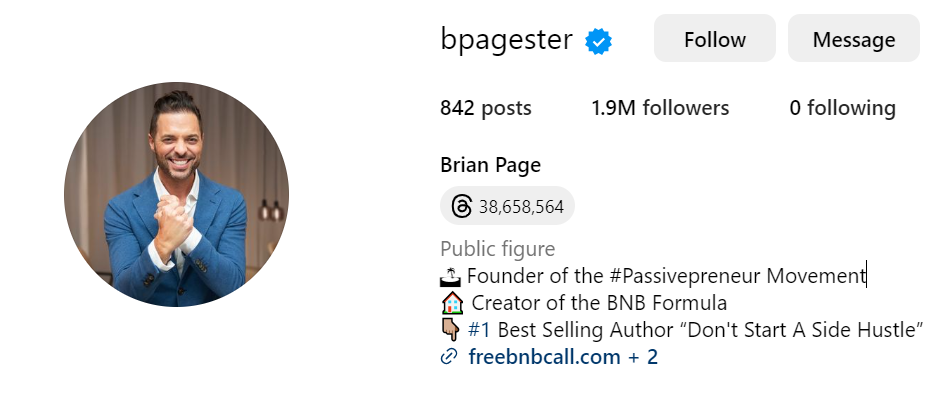 Brian Page hails from Charleston, South Carolina, and made his mark in the real estate world by flipping houses since 2001. His early ventures included constructing homes and condos. However, the 2008 financial crisis was a setback, but Brian's resilience saw him pivot to Airbnb, marking his comeback.
In 2016, he founded Thought Axis, Inc., a beacon of success in real estate education. Under this venture:
Launched the BNB Formula course.
Achieved over $5M in revenue.
Garnered a student base of 25,000+ across 47 countries.
Brian's heart for giving birthed The Medici Society in 2020, an exclusive club aiming to connect the affluent for charitable causes. 2021 saw him further his real estate footprint with The Page Fund, offering growth opportunities through multi-family properties.
His influence also extends to entertainment with the web series "House Hackers," which showcases budding real estate enthusiasts competing using Brian's methods. While Brian's journey has seen immense success, it hasn't been without its share of controversies.
2. Who is this course for?
The BNB Formula Program is designed for a diverse range of individuals:
Aspiring Real Estate Investors: Those looking to dive into real estate without the traditional barriers of huge capital investments.
Airbnb Enthusiasts: Individuals keen on leveraging the Airbnb platform to generate a steady income stream.
Entrepreneurs: Visionaries looking for innovative business models and strategies to diversify their income streams.
Homeowners: Property owners interested in maximizing the profitability of their assets without long-term leasing.
Real Estate Professionals: Agents and brokers who want to expand their portfolio and offer clients a fresh, lucrative approach to property management.
3. Course Level:
The BNB Formula Program is structured to cater to various levels of expertise:
Beginners: Those new to Airbnb or real estate investing will find the course's step-by-step approach easy to follow and implement.
Intermediate: Individuals with some experience in the field can refine their strategies, learn new techniques, and optimize their listings for maximum profitability.
Advanced: Even seasoned professionals will discover innovative tactics, advanced tools, and insights that can elevate their Airbnb business to new heights.
4. Frequently Asked Questions:
---
Q1: Is Airbnb arbitrage safe?
The key to success in Airbnb arbitrage lies in staying proactive, adapting to changing market conditions, and continuously improving strategies and guest experience. With the right approach, Airbnb arbitrage can be rewarding and profitable. 
Q2: How much money do I need to start Airbnb arbitrage?
You can start your Airbnb arbitrage with a relatively low initial investment of $5,000. 
Q3: How do I get my first Airbnb arbitrage?
To initiate your first Airbnb arbitrage, it's essential to research the market thoroughly and understand local regulations.
Q4: Is Airbnb arbitrage still profitable?
Yes, Airbnb Arbitrage can be a highly profitable business venture. Investors can capitalize on rental demand in high-traffic tourist locations, allowing them to rent properties short-term, often at much higher rates. 
Q5: What is the BNB Formula's approach to Airbnb arbitrage?
The BNB Formula offers a unique approach to Airbnb arbitrage, teaching students to locate ideal properties, lease them, list them effectively on Airbnb, and leverage strategies for automation and scaling.