[Download] NLP Techniques Masterclass by Jamie Smart
1. Course Overview:
Unlock the transformative power of NLP with Jamie Smart's NLP Techniques Masterclass. This comprehensive course not only delves into a select number of NLP techniques in great detail but also ensures you grasp the underlying principles, allowing you to apply them confidently in various scenarios.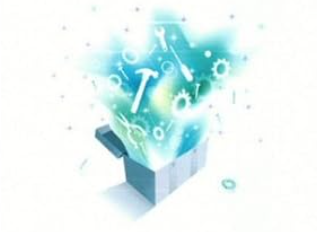 1.1. Product Details: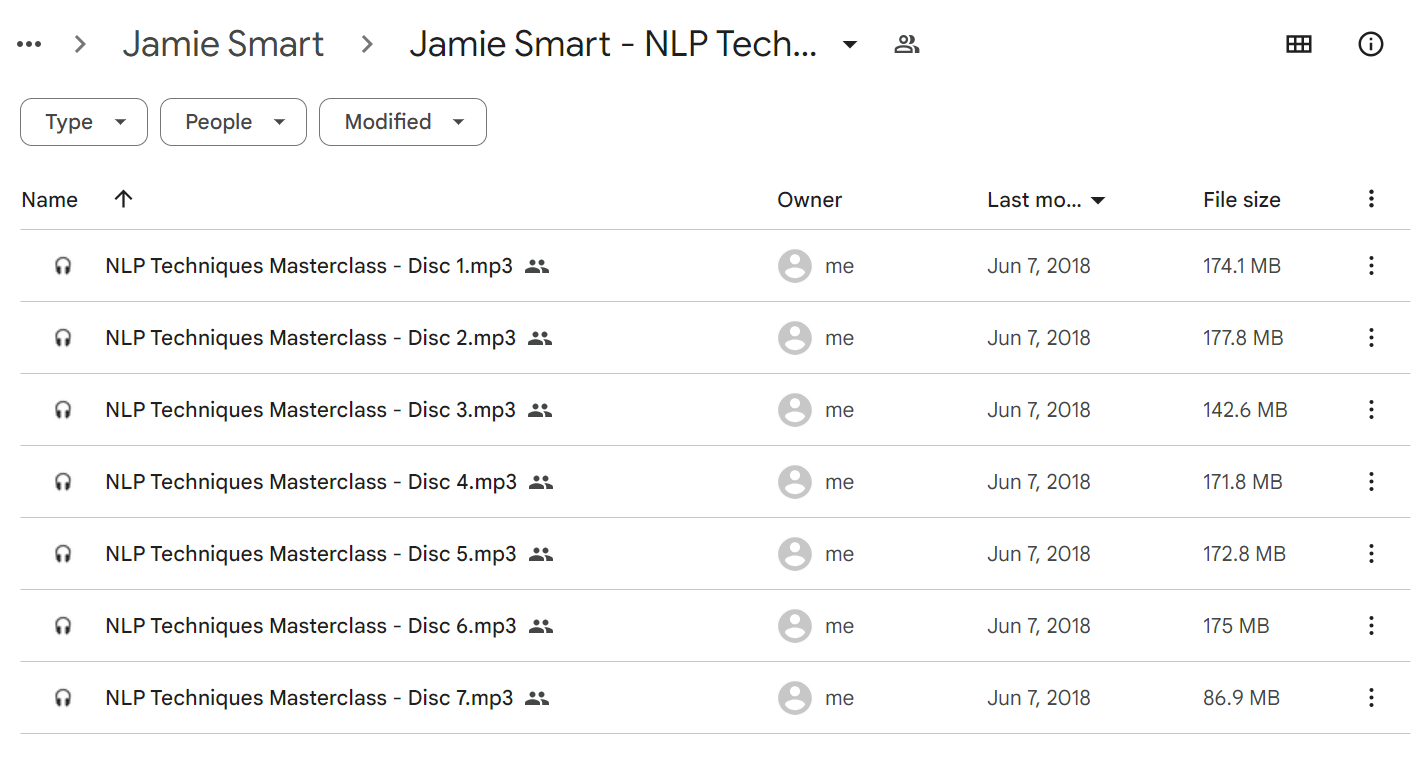 Format: Audio CD (7 files)
Editor: Wordsalad Productions
Release Date: 1 de septiembre de 2009
Language: English
ISBN-10: 190504528X
ISBN-13: 978-1905045280
Product Dimensions: 13.3 x 2.5 x 19 cm
2. What You Will Learn:
A Deeper Understanding: Dive deep into NLP and hypnosis and master running your brain.
Change Mechanisms: Understand how people change and NLP's role in this transformation.
NLP Practitioner Insights: Learn what experienced NLP practitioners look for and the techniques they employ to bring about profound changes in individuals.
Elegant NLP Applications: Discover insider secrets of using NLP in ways that are effective and seem almost magical.
Technique Synergy: Understand how different NLP techniques work in tandem, their underlying structures, and the outcomes they produce.
Broad Applications: Equip yourself with techniques and approaches that can be used with clients, colleagues, friends, and family. Not only can you help them overcome challenges, but you can also empower them to optimize their brain functions.
Monetize Your Skills: If you're a coach or personal development professional, discover avenues to enhance your value proposition and increase your earnings.
Reputation Building: Establish yourself as a results-driven NLP practitioner by employing proven techniques and ensuring your clients experience significant improvements in their quality of life.
3. Course Curriculum: The course covers detailed techniques, including:
The Fast Phobia Cure
The Meta Mirror
Change Personal History
The Allergy Cure
Future Pacing
Additionally, participants will receive a bonus CD containing the Masterclass manuals and extra audio tracks.
---
Additional Information about Jamie Smart NLP Techniques Masterclass
1. Instructor Profile: Who is Jamie Smart?
Jamie Smart is one of the world's premier Neuro-Linguistic Programming trainers. As the CEO of Salad, an esteemed NLP training company, Jamie has dedicated his career to the art and science of NLP, hypnosis, and personal transformation.
His belief is firm: people possess capabilities far beyond what they imagine. With a passion for NLP, hypnosis, happiness, and language, Jamie has created tools like the Ericksonian Hypnosis Cards, NLP Coaching Cards, and Irresistible Influence Cards, making NLP language learning more accessible.
His insights are sought after globally, with over 30,000 professionals from various fields tuning into his weekly newsletters.
2. Who is this Course for:
Aspiring NLP Practitioners: Those looking to delve into the world of NLP and master its techniques.
Coaches and Therapists: Professionals aiming to enhance their toolkit and offer transformative experiences to their clients.
Personal Development Enthusiasts: Individuals seeking to understand and harness the power of their minds.
Professionals in Leadership Roles: Managers and leaders wanting to understand human behavior better and influence positive change.
3. Course Level:
Intermediate to Advanced: While the course offers deep insights into select NLP techniques, a basic understanding of NLP will be beneficial. The course is designed to take learners from an intermediate level to an advanced knowledge of NLP techniques.
4. Frequently Asked Questions
---
Q1: What is NLP?
NLP, or Neuro-Linguistic Programming, combines models, techniques, and strategies to help us understand how language influences our thoughts and outcomes. It's essentially the study of human excellence, focusing on conscious and unconscious processes. NLP provides insights into how people know what they know and do what they do. It offers tools to model personal successes, discover unique geniuses, and bring out the best in oneself and others.
Q2: How can I benefit from using NLP? 
NLP can have a transformative effect on various aspects of your life. NLP techniques can be applied when facing a specific challenge or seeking personal growth. It has been used to help individuals move forward in their personal and professional lives, with many success stories detailing its impact on clients, organizations, and educational institutions.
Q3: How does NLP work?
NLP operates on the principle of understanding and modeling human successes. Everyone has moments where they've achieved something remarkable, often without knowing how they did it. NLP helps identify the unconscious processes behind these successes, allowing individuals to reproduce them. It delves into the unknown aspects of our thoughts, such as images, words, feelings, and beliefs, and uses exercises to tap into the mind's potential.
Q4: How did NLP develop? 
Dr. Richard Bandler and John Grinder first conceptualized NLP in the early 1970s at the University of California, Santa Cruz. They sought to understand the difference between competent individuals and those who excelled in the same skill. They identified patterns that could be taught explicitly by modeling outstanding therapists like Fritz Perls, Virginia Satir, and Milton Erickson. NLP has since incorporated insights from various fields, including linguistics, semantics, and systems thinking.
Q5: Do I need an NLP trainer or an NLP professional?
Your goals determine whether you need an NLP trainer or a professional. Consider consulting an NLP professional if you're seeking one-on-one support for a specific purpose or challenge. However, you should engage with an NLP trainer to learn more about NLP for personal development or a career shift. This can lead you to become a qualified NLP practitioner yourself.