Brazil Butt Lift Deluxe Upgrade with Leandro Carvalho from Beachbody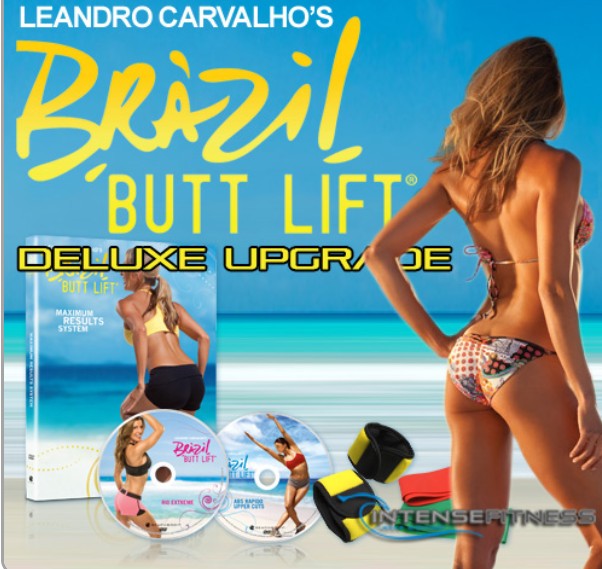 1. Overview
The Brazil Butt Lift Deluxe Upgrade, offers an exclusive opportunity to experience the same workout routines Leandro has been sharing with supermodels from your home.
1.1. What's Included in the Deluxe Upgrade? 
Take your results to the next level with three additional workouts and more of Leandro's secret weapons. This includes:
Booty Booster Ankle Weights
Two other groups of Strength Bands
2. Detailed Workout Breakdown
Rio Extreme Workout (50 min.): Break through exercise plateaus with this challenging routine.
Abs Rapido Workout (10 min.): Slim and strengthen your abs with this tummy-tightening session.
Uppercuts Workout (13 min.): Incorporate kickboxing moves for sleek, sexy arms.
2.1. Strength Bands Details
 Customize your workout with different strength bands:
Red = Strongest Band
Green = Medium Strength Band
Yellow = Beginner Level Band (included in the base kit)
3. Real Users reviews about Brazil Butt Lift Deluxe Workout


Amazon User Review: "I've been using this deluxe kit for about three months, and it really works. The kit comes with a meal plan where you can figure out your caloric needs, and then adjust it for your workouts and normal activity level. It also comes with a calendar of about 4 different workouts schedules that tailor to your "booty" type, so you can follow the one that suits you. I've only lost about 8 lbs, but my butt has NEVER looked better. The Bum Bum workout and the Rio Extreme are quite challenging, but the results are great. These workouts do not only shape the booty! It works the arms, legs, back, and abs very well. Leandro consistently reminds you that "this is fun" and to smile. If you are very overweight the moves will probably be quite difficult but he always has someone doing "level 1″ modifications you can follow." Source
Better Butt Challenge Review: "I followed the program for 30 days straight. It was not always easy, but I thought of the readers and persevered on! Does the Brazil Butt Lift program actually work? I can honestly answer this with a 'yes'!"
The Fitness Focus User Feedback: "I have BBL now and I just finished day two. I am following the "Lift" Calendar because I have cellulite and need to lift. I had a really good workout doing "High and tight," and it felt truly effective. But when I did "Bum Bum," he doesn't explain how to do the moves before doing them and I have a hard time doing the moves unless I am facing the same way as the people in the video so I couldn't keep up. I am wondering if you have any advice on learning the moves or if you recommend doing "High and tight" more than just the 2 times a week that the "lift" calendar has."
---
Statistics & Facts:
Weight Loss: Users have reported weight loss ranging from 8 lbs to more, depending on their commitment to the program and diet.
Workout Diversity: The program offers a variety of workouts tailored to different "booty" types, ensuring a personalized experience.
Overall Body Sculpting: While the primary focus is on the butt, users have noticed significant toning in arms, legs, back, and abs.
User Satisfaction: A majority of the users have expressed satisfaction with the results, especially in terms of butt lifting and toning.
---
1. Instructor Profile:
Leandro Carvalho is not just another fitness instructor; he's a transformative force in the fitness world. With years of experience, Leandro has been the go-to trainer for supermodels and celebrities looking to achieve the perfect butt.
His innovative "TriAngle Training" method has revolutionized butt workouts, targeting all three major muscle groups of the buttocks. Beyond his technical expertise, Leandro's passion and dedication shine through in every session, making each workout effective, engaging, and fun.
Beachbody Youtube Channel: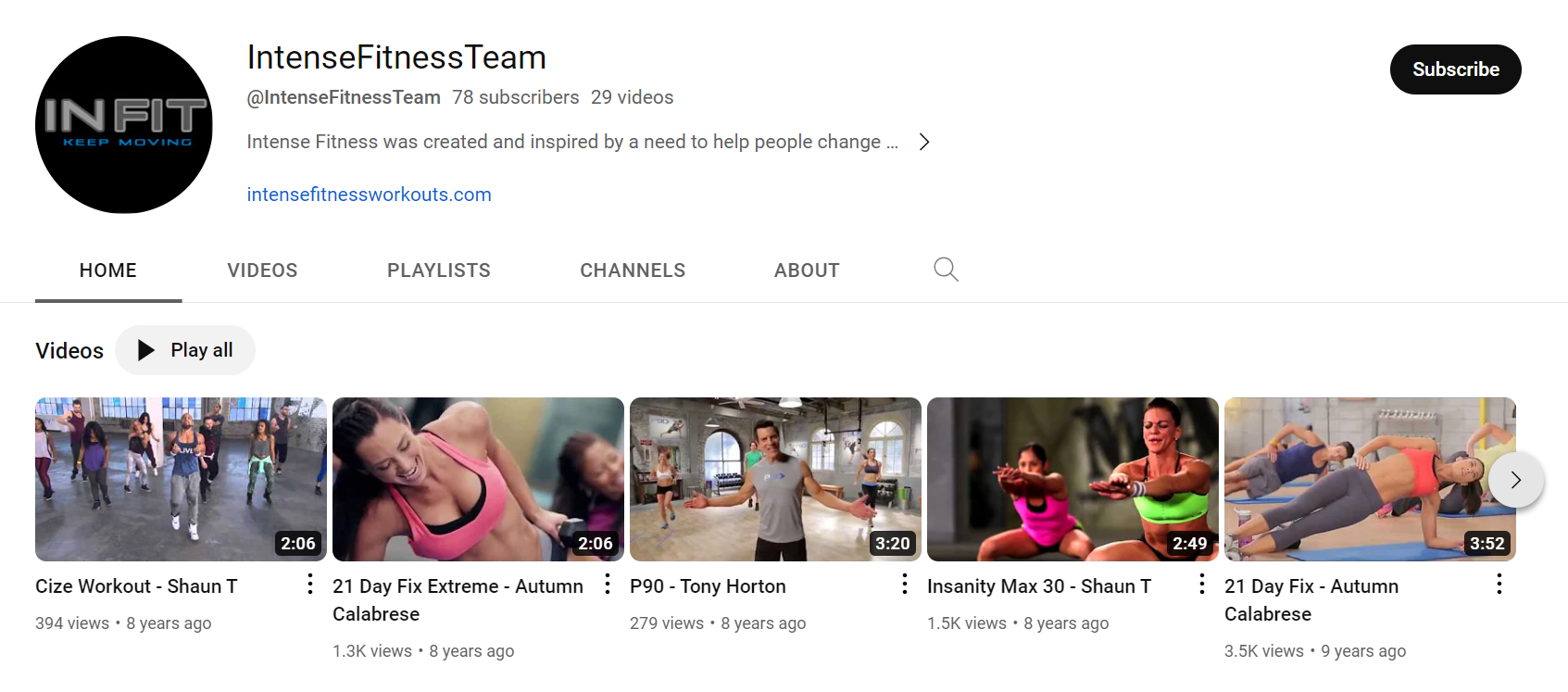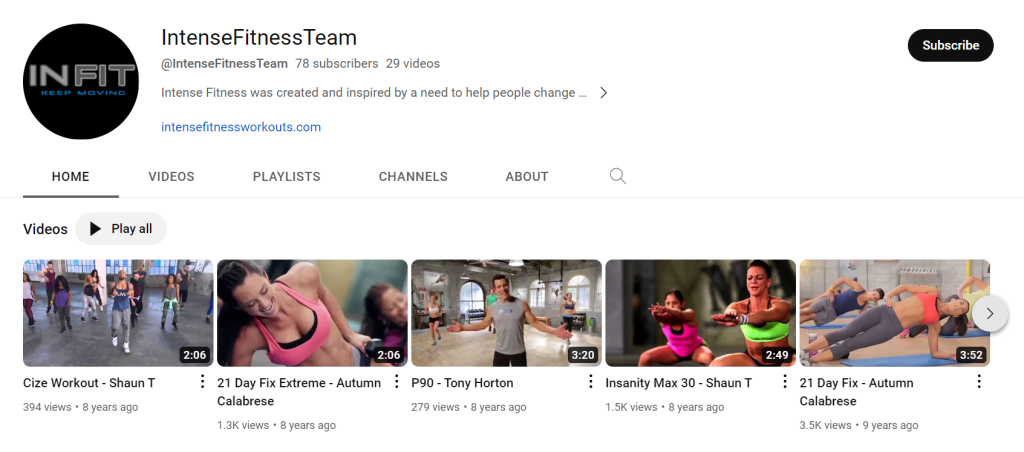 2. Who is this course for:
Fitness Enthusiasts: Whether a beginner or a seasoned fitness pro, this course offers techniques and workouts to elevate your fitness game.
Aspiring Models: If you're looking to sculpt your body to perfection, Leandro's methods are tried and tested by supermodels worldwide.
Home Workout Fans: For those who prefer working out in the comfort of their homes, this course brings Leandro's signature workouts to your living room.
Anyone Looking for Targeted Workouts: This course is tailor-made if you've always wanted to focus on sculpting your butt.
3. Course Level:
Beginner: The course includes workouts and techniques suitable for those just starting their fitness journey. Including the Beginner Level Band ensures that everyone can participate safely and effectively.
Intermediate: With the Medium Strength Band and a range of workouts, those with some fitness experience will find challenges that push them further.
Advanced: For fitness veterans, the Strongest Band and intense workouts like the Rio Extreme ensure that even the most seasoned fitness enthusiasts are pushed to their limits.
4. Frequently Asked Questions:
---
Q1: Who is the Brazil Butt Lift program for?
The Brazil Butt Lift program is designed for anyone who wants to tighten and tone their butt, burn fat, or slim down. It's suitable for both beginners and those with some fitness experience. While it primarily targets women, men can also benefit from strengthening their hip/pelvic region. 
Q2: What equipment does the Brazil Butt Lift program require? 
The program doesn't require any outside equipment. It comes with an exercise band. 
Q3: Will the Brazil Butt Lift program make my butt smaller or bigger? 
The program is designed to lift and firm the butt. It targets not only the gluteus maximus but also the gluteus medius and minimus, as well as all of the muscles in the pelvic girdle. It can burn body fat, so your butt may shrink and lift. The goal isn't to change the size of your butt as much as to lift it, make it firmer, and improve its appearance.
Q4: Is the Brazil Butt Lift program suitable for those with bad knees? 
Brazil Butt Lift is relatively easy on the knees, and if done correctly, it can strengthen the knees. The pelvic girdle muscles targeted in this program help the knees track better, reducing stress. However, getting a doctor's clearance before starting the program is essential.
Q5: Can I combine the Brazil Butt Lift program with other Beachbody programs?
You can combine Brazil Butt Lift with other Beachbody programs. However, following a hybrid schedule of the two is recommended to avoid overtraining.