Highlight:
Understanding the Basics: Blogging is more than just writing; it's about sharing valuable insights and connecting with a target audience. Choosing the right niche is very important for long-term success.
Setting Up for Success: Select a user-friendly blogging platform, invest in a memorable domain name, and prioritize user experience in design.
Monetization Techniques: From affiliate marketing and selling digital products to sponsored content, multiple avenues can lead to substantial income.
Driving Traffic: Utilize the power of social media and the personal touch of email marketing to grow and engage with your audience.
Read more: 100 Days to Success: Strategies and Tips for Making Money Online
1. Introduction to Blogging for Profit
---
Blogging isn't just a hobby anymore. Over the past decade, it has become a powerful tool for personal branding, networking, and income generation. The allure of passive income and the freedom to work from anywhere have made blogging attractive for many. But how does one navigate the vast blogging world and turn it into a profitable endeavor? This guide provides a roadmap to help you earn your first $1000 from Blogging. Whether you're a newbie looking for guidance or an established blogger aiming to enhance your earnings, this comprehensive guide will offer valuable insights to set you on the path to blogging success.
1.1. Understanding the Basics of Blogging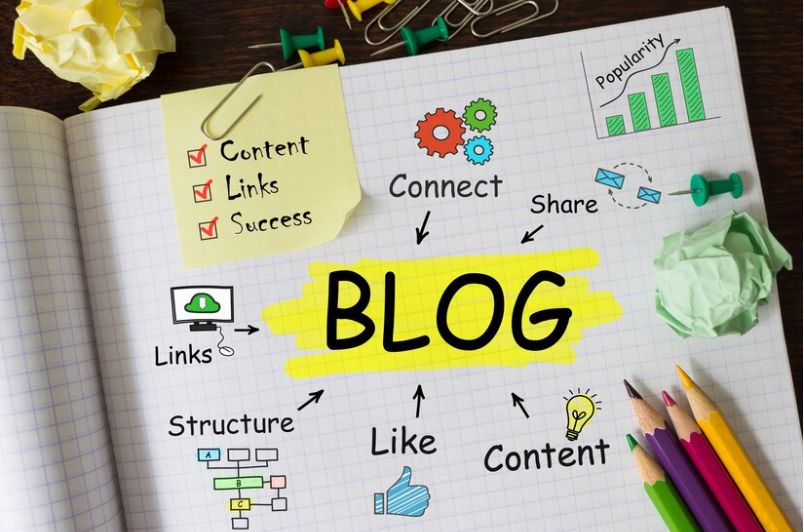 a) What is Blogging?
At its core, Blogging is sharing information, insights, or personal experiences on a digital platform. Originating from the term "weblog," Blogging has evolved significantly. From simple online diaries in the late '90s to the multifaceted platforms today, blogs have become a primary source of information for many. They serve various purposes, from educating readers on specific topics to offering product reviews or chronicling personal journeys.
b) Why start a blog?
Starting a blog in today's digital age goes beyond just having a platform to voice opinions. It's about establishing a personal brand, connecting with like-minded individuals, and creating potential income streams. Here are some compelling reasons to start a blog:
Personal Branding: In a world dominated by digital presence, a blog can act as a portfolio, showcasing your expertise and establishing your authority in a niche.
Passive Income: A blog can be monetized with the right strategies, leading to potential passive income. The potential for earnings in the blogging sphere is virtually unlimited. Well-established bloggers have been known to earn upwards of $30,000 per month. For instance, Adam Enfroy started blogging as a side hustle in 2019 and generated $1.5 million from his blog two years later. Moreover, blogs can be sold for six-figure sums, turning a creative project into a lucrative venture (Source).
Sharing Knowledge: If you're passionate about a topic, a blog offers a platform to share that knowledge and educate others.
1.2. Choosing the right niche:
The foundation of a successful blog lies in choosing the right niche. While jumping into popular niches is tempting, finding a balance between passion and market demand is crucial. Blogging about something you're passionate about ensures consistency and authenticity in your content. However, it's equally important to ensure there's an audience interested in that topic. Conducting market research, understanding audience pain points, and analyzing competition can guide you in selecting a personally fulfilling and profitable niche.
Understanding What a Blog Niche Is ?
A blog niche is a carefully selected topic area you will focus your blog content around. It essentially answers the question, "What do you decide to blog about?" Choosing a niche is a vital step in starting a blog, as it could be the deciding factor determining your blog's future success or failure. A well-chosen niche helps establish what your readers should expect from you, fostering long-term success rather than just being an online diary with a small handful of readers (Source).
3 – Steps to Choosing the Right Niche
Step 1: Brainstorm Your Topic Ideas: List all the topics that excite you. Consider your personal and professional interests, things you enjoy doing in your spare time, and topics you want to learn more about.
Step 2: Niche Validation Process:
Check Niche Size: Investigate the size of potential niches and the popularity of associated keywords. For instance, if you are considering starting a blog on photography, you might narrow it down to niches like children's photography or nature photography.
Explore Competitors: Understand the competition in your chosen niche to gauge your potential standing.
Analyze Monetization Potential: Consider the monetization opportunities in your chosen niche to ensure profitability.
Step 3: Keyword Research: Conduct keyword research to understand the search volumes and popularity of various topics within your niche. Utilize tools like Semrush, WordTracker, or SearchVolume.io to facilitate this process.
50 Blog Niche Ideas with Proven Demand:
1. Personal Finance:
Debt management
Responsible use of credit cards
Retirement planning
Investment strategies
2. Lifestyle and Wellness:
Frugal living
Minimalism
Healthy eating and nutrition
Wellness, spirituality, meditation, and yoga
3. Business and Marketing:
Small business marketing advice
Tax tips and financial planning
Digital advertising strategies
Sales coaching and CRM advice
4. Food and Culinary Arts:
Recipes and meal prep tutorials
Restaurant reviews and explorations in your city/area
Wine and beverage blogging
Culinary travel experiences
5. Outdoor and Adventure Activities:
Running and marathon training
Hiking and trekking guides
Camping and mountaineering experiences
Biking trails and tips
6. Travel and Tourism:
Backpacking adventures
Digital nomad lifestyle
Luxury hotel tours and reviews
Solo traveling experiences and tips
7. Fitness and Sports:
Weightlifting and bodybuilding
Endurance sports training
Athletic events and competitions
Discussions on various sports: basketball, football, baseball, etc.
8. Photography:
Outdoor and nature photography
Portrait photography techniques
Wedding photography portfolios
Photography gear reviews
9. Parenting and Family Life:
Raising children abroad
Solo parenting experiences
Advice for new fathers or mothers
Family travel and activities
10. Entertainment and Media:
Movie critiques and reviews
TV show discussions and fan theories
Video game reviews and walkthroughs
Celebrity news and gossip
11. Personal Development:
Self-improvement tips and strategies
Book reviews and literary discussions
Productivity hacks and tools
Career advice and job hunting tips
12. Relationships and Society:
Marriage advice and relationship tips
Psychology discussions and mental health topics
Science discussions: physics, astronomy, etc.
Social issues and community engagement
13. Technology and Gadgets:
Latest tech news and gadget reviews
Coding and programming tutorials
Cybersecurity and online privacy
Home automation and smart devices
14. Home and Garden:
Home improvement and DIY projects
Gardening tips and landscaping ideas
Interior design and home décor
Sustainable living and eco-friendly practices
15. Education and Learning:
E-learning and online courses
Language learning blogs
Study tips and educational resources
Homeschooling experiences and tips
2. Setting Up Your Blog
---
2.1. Selecting a blogging platform
The foundation of any blog is its platform, the software or service that powers it. In 2023, the blogging sphere is quite expansive, with approximately 600 million blogs globally. On an average day, about 3.2 million new blog posts are published, and a significant 77% of internet users regularly read blog posts.
Choosing a platform that aligns with your goals and technical skills is essential. WordPress, for instance, now powers 43% of all websites on the internet, with over 70 million new posts being published on the platform each month. More than 409 million people view over 20 billion pages each month on WordPress.com. Platforms like Blogger or Wix might be more suitable for beginners looking for a straightforward setup. Consider customization options, SEO capabilities, and potential growth when selecting a platform.
2.2. Domain name and hosting
Your domain name is your blog's address on the web, like 'YourBlogName.com'. It's the first impression visitors have, so it should be memorable, concise, and reflective of your content. Here are some aspects to consider regarding domain and hosting:
Domain Costs: On average, a domain name might cost between $10 and $20 per year, with premium domains being priced higher.
Domain Providers: Popular domain providers include NameSilo, Namecheap, and GoDaddy. These providers offer various services, including domain registration, domain transfer, and additional features like domain privacy.
Hosting Options: Understand the different hosting options and their costs to make an informed decision. Here are the types of hosting available:

Shared Hosting: Prices range from $2.51 to $4.62 per month. Suitable for new websites with low traffic.
VPS Hosting: Costs between $20 to $100 per month. Designed for web professionals and large-scale projects.
Dedicated Hosting: Starts at $100 per month. Offers high traffic volume management and increased security.
Cloud Hosting: A pay-as-you-go model is known for maintaining website performance during high-traffic periods.
2.3. Design and user experience
A blog's design goes beyond aesthetics. It plays a vital role in user experience and retention. Here are some tips to enhance the design and user experience:
Premium Themes: Consider using premium themes like Astra or GeneratePress, known for their flexibility, speed, and customization options.
Mobile Responsiveness: Ensure your blog is mobile-responsive to cater to increasing mobile users.
Plugin Usage: Use plugins or extensions judiciously to enhance functionality without slowing down your site.
3. Content Creation and Strategy
3.1. Crafting compelling content
Content is the heart and soul of any blog. It attracts readers, keeps them engaged, and encourages them to return. But how do you make yours stand out in countless blogs? The key lies in authenticity and value. Write from personal experiences, share genuine insights, and always aim to provide value to your readers. Incorporate real-life examples, case studies, and actionable tips. Remember, it's not about the quantity of posts but the quality that truly matters.
3.2. SEO and keyword optimization
Search Engine Optimization (SEO) is the art and science of making your blog visible to search engines. While it might sound technical, the basics are straightforward. Start by understanding the keywords your potential readers might use to find content in your niche. Tools like Google's Keyword Planner or SEMrush can be invaluable here. Incorporate these keywords naturally into your ehading, your content, meta descriptions, and titles. But remember, while keywords are essential, never sacrifice readability for optimization. Your content should always be written for humans first search engines second.
3.3. Incorporating main and long-tail keywords
While main keywords like "blogging" or "monetization" are essential, long-tail keywords (phrases with three or more words) can be goldmines. They're often more specific, have less competition, and can attract a more targeted audience. For instance, instead of targeting "blogging tips," a long-tail keyword like "blogging tips for beginners in 2023" can yield better results. Ensure you sprinkle these naturally throughout your content, especially in subheadings and the body of your posts.
4. Technique to Monetize Your Blog
4.1. Affiliate marketing
Affiliate marketing is one of the most popular and effective ways to monetize a blog. You promote products or services related to your niche and earn a commission for every sale through your referral link. Platforms like Amazon Associates, ShareASale, or ClickBank offer many products to promote. The key to successful affiliate marketing is authenticity. Only promote products you genuinely believe in or have personally used. This builds trust with your audience and improve long-term success.
Read more: Affiliate Marketing 101 – How to Earn More and Work Less in 2023
4.2. Selling digital products
The digital realm offers endless possibilities for product creation. The sky's the limit, from eBooks and online courses to webinars and software tools. The advantage of digital products is that they're scalable. You create them once and can sell them indefinitely without incurring additional costs. For instance, if you're a fitness blogger, an eBook about "30-day fitness challenges" or an online course about "holistic nutrition" could be potential products. Platforms like Teachable or Gumroad can help you seamlessly host and sell these products.
4.3. Sponsored content and partnerships
Brands are always looking for influential bloggers to promote their products or services. Sponsored posts are articles where a company pays you to write about their product or service. While this can be a lucrative monetization method, it's essential to maintain transparency with your readers. Always disclose sponsored content and ensure it aligns with your blog's ethos. Partnerships can also extend beyond single posts. Long-term collaborations, affiliate partnerships, or brand ambassador roles can be explored for consistent income.
5. Driving Traffic and Growing Your Audience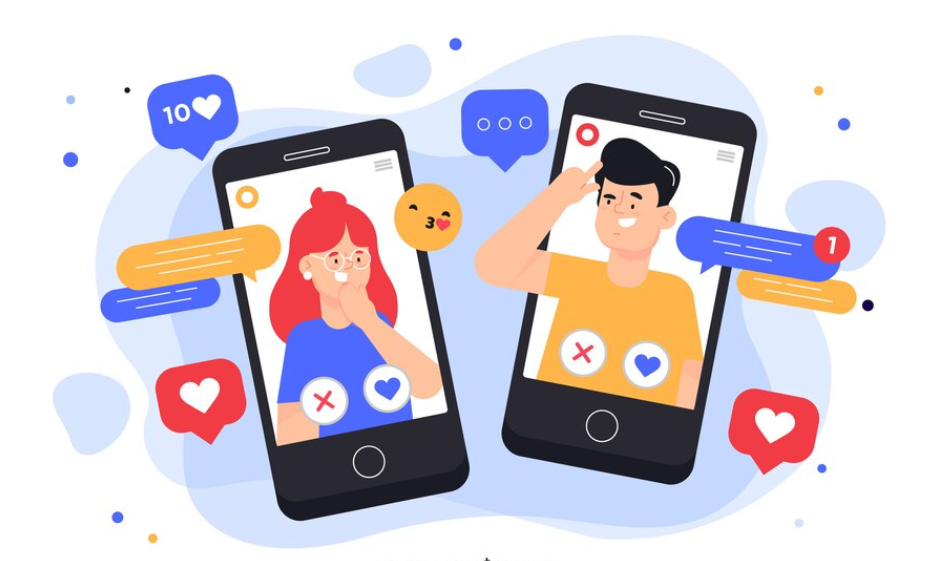 5.1. Social media promotion
In today's digital age, social media is an indispensable tool for bloggers. Platforms like Facebook, Instagram, Pinterest, and Twitter can drive significant traffic to your blog. But it's not just about posting links to your articles. Engage with your audience, share behind-the-scenes content, and create platform-specific posts. For instance, visually appealing infographics work wonders on Pinterest, while short video snippets could gain traction on Instagram. Remember, consistency is key. Regular posting and engagement can significantly boost your blog's visibility.
5.2. Email marketing
While social media is powerful, email remains one of the most effective ways to connect with your audience. It's personal, direct, and isn't subject to the whims of algorithm changes. Start by offering a valuable freebie (like an eBook or a mini-course) to entice readers to subscribe. Platforms like Mailchimp or ConvertKit can help manage your email list. Regular newsletters, updates, and exclusive content can keep your subscribers engaged. Moreover, a dedicated email list can be invaluable for promoting products, services, or affiliate offers.
5.3. Stories of Bloggers' Earnings:
Lily Ugbaja initially started her blog to stay home with her son and still make money. She used emails to promote products and relevant affiliate products, earning over $100 in her first month, which soon became a few thousand.
Afoma Umesi runs a book blog earning between $800 and $1,000 per month, primarily from advertising.
6. 6-Week Action Plan for Making Your First $1000 in Blogging
---
Week 1: Laying the Groundwork
Day 1-2: Choose Your Niche
Time: 5 hours
Activities:
List down your interests and passions.
Research potential niches and market demand.
Finalize your niche by matching your interests with market trends.
Day 3-4: Platform, Domain, and Hosting
Time: 6 hours
Activities:
Research and select a blogging platform.
Brainstorm and register a domain name.
Choose a reliable web hosting provider and set up your blog.
Day 5-7: Design and User Experience
Time: 8 hours
Activities:
Customize your blog's theme.
Ensure mobile responsiveness.
Set up essential pages: About, Contact, Blog, etc.
Week 2: Diving into Content
Day 8-10: Craft Quality Content
Time: 10 hours
Activities:
Research and outline your first three blog posts.
Write, edit, and publish the content.
Day 11-12: SEO and Keyword Optimization
Time: 6 hours
Activities:
Learn the basics of SEO.
Research main and long-tail keywords for your posts.
Optimize your posts with these keywords.
Day 13-14: Social Media Engagement
Time: 5 hours
Activities:
Set up social media profiles/pages for your blog.
Share your posts and engage with followers.
Week 3: Building an Audience
Day 15-17: Email Marketing Setup
Time: 8 hours
Activities:
Choose an email marketing platform.
Design a newsletter template.
Create a lead magnet (e.g., an eBook) to encourage sign-ups.
Day 18-21: Promote and Engage
Time: 10 hours
Activities:
Share your posts in relevant online communities.
Engage users with comments on your blog and social media.
Start building an email list.
Week 4: Introduction to Monetization
Day 22-24: Affiliate Marketing
Time: 9 hours
Activities:
Research and join affiliate programs related to your niche.
Integrate affiliate links into your posts.
Day 25-26: Sponsored Content Outreach
Time: 5 hours
Activities:
Identify potential brands for collaboration.
Draft and send outreach emails.
Week 5: Diversifying Income Streams
Day 27-30: Digital Product Creation
Time: 12 hours
Activities:
Identify a need or problem in your niche.
Create a digital product (e.g., a detailed eBook or mini-course).
Day 31-33: Product Promotion
Time: 8 hours
Activities:
Promote your product on your blog, social media, and email list.
Offer limited-time discounts or bonuses to encourage sales.
Week 6: Review and Future Planning
Day 34-36: Analyze and Reflect
Time: 7 hours
Activities:
Review your blog's analytics.
Identify what's working and areas of improvement.
Day 37-42: Plan Ahead
Time: 10 hours
Activities:
Outline content for the next month.
Research advanced monetization strategies.
Set goals for the next phase of your blogging journey.
7. Conclusion and Next Steps
---
Embarking on the blogging journey is both exciting and challenging. The digital landscape offers immense opportunities, but it is essential to navigate it with strategy and authenticity. This guide has provided a roadmap to help you earn your first $1000 from Blogging, but remember, every blogger's journey is unique. What works for one might not work for another. The key is to stay consistent, continuously learn, and, most importantly, enjoy the process.
As you move forward, always prioritize your readers. Create content that adds value, solves problems, and resonates with their needs. Monetization is a byproduct of trust and value. As you build a loyal readership, the avenues to earn will naturally open up.
Lastly, always continue learning. The digital world is ever-evolving. Stay updated with the latest trends, tools, and techniques. Join blogging communities, attend webinars, and continuously invest in your growth.
Here's to your blogging success and the exciting journey toward your first $1000 and beyond!
8. Further Learning Resources
---
(a) Books:
"ProBlogger: Secrets for Blogging Your Way to a Six-Figure Income" by Darren Rowse and Chris Garrett.
"How To Make Money Blogging: How I Replaced My Day Job With My Blog" by Bob Lotich.
(b) Published Articles:
"How to Start a Blog That Generates $3817 a Month in 2020" on Neil Patel's Blog.
"How to Make Money with Your Blog in 2021" on Blogging Basics 101. 
(c) Forums and Communities:
Warrior Forum: A popular forum for digital marketers and bloggers. 
Bloggers: A forum dedicated to blogging tips, monetization strategies, and networking. 
(d) Online Courses:
"Blogging Masterclass: How To Build A Successful Blog In 2021" on Udemy.
"Superstar Blogging" by Nomadic Matt.
(e) Podcasts:
"The Blogging Millionaire" by Brandon Gaille. 
"ProBlogger Podcast" by Darren Rowse. 
9. Frequently Asked Questions (FAQs):
---
1. Q: How long does it typically take to start making money from a blog?
Starting a blog is akin to planting a seed; it requires patience, nurturing, and time. On average, a dedicated blogger can start seeing some income within 3-6 months. However, substantial and consistent earnings take anywhere from 12 to 24 months. Factors influencing this timeline include niche selection, content quality, marketing strategies, and monetization methods. For instance, a blog in a high-demand niche with affiliate marketing might see quicker returns than one relying solely on ad revenue.
2. Q: What are the most profitable niches in blogging?
What are the most profitable niches in blogging?
The profitability of a blogging niche often hinges on its demand, competition, and audience purchasing power. Some of the most profitable niches include personal finance, health and wellness, travel, food and recipes, and digital marketing. However, it's essential to note that passion and expertise in the chosen niche play a crucial role in long-term success. A 2019 survey by GrowthBadger indicated that blogs focusing on personal finance and insurance had the highest median monthly income.
3. Q: How do I monetize my blog without using ads?
There are several ways to monetize a blog beyond traditional advertising. Affiliate marketing is popular, where bloggers promote products or services and earn sales commissions. Selling digital products like courses or software can also be lucrative. Offering consulting or coaching services related to the blog's niche can attract a premium audience. Sponsored posts, where companies pay for promotional content, and setting up a membership or subscription model are other viable options. According to a study by ProBlogger in 2020, 46% of bloggers found affiliate marketing their top income source.
4. Q: What initial investments are required to start a profitable blog?
Starting a blog requires minimal upfront investment. The primary costs include domain registration (typically $10-$15 annually) and web hosting (ranging from $3 to $30 per month, depending on the provider and plan). As the blog grows, consider investing in premium themes, plugins, or tools to enhance functionality and aesthetics. Marketing and promotion incur costs, such as email marketing software or social media ads. However, a survey by Blogging.com 2018 revealed that 65% of bloggers spent less than $500 in their first year.
5. Q: How much traffic do I need to earn my first $1000 from blogging?
The traffic required to earn $ 1,000 largely depends on the monetization strategy. For instance, with ad networks like Google AdSense, a blog might need anywhere from 20,000 to 30,000 monthly visitors to achieve this. In contrast, just ten sales would suffice for affiliate marketing or selling a $100 digital product, but focusing on traffic quantity and quality is crucial. A blog with a dedicated, engaged audience might earn more with fewer visitors. A report by ConvertKit in 2017 highlighted that bloggers with a smaller, loyal audience often had higher conversion rates.