Learn Analytics Secrets to drive Sale from AdWords by Ed Leake
1. Course Overview
This course is a theoretical guide & practical blueprint that has skyrocketed sales, as evidenced by one retailer's journey from $39,260 to $1,116,280.07 in just 12 months. Learn how to turn browsers into buyers and clicks into sales without unnecessarily increasing your marketing budget.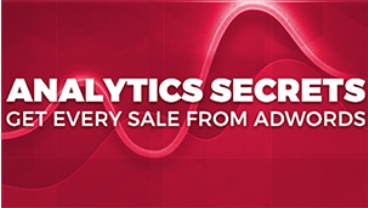 2. What You Will Learn
Build Advanced Segments: Tailor Google Analytics to your unique online business and discover opportunities for more sales.
Quick-Fire Reports: Deploy rapid reporting strategies for immediate rewards and insights into your sales data.
Mine Your Search Query Goldmine™: Dive deep into search queries to uncover hidden gems that can boost your sales.
Go Big Fish Hunting: Strategies to increase your Average Order Size and maximize revenue from each sale.
Multi-Channel Trend Spotting: Identify and leverage trends across various channels for a more significant ROI.
Effective Retargeting Tactics: Implement retargeting strategies that genuinely work and keep customers returning.
Unique Selling Strategies: Learn innovative ways to sell that you won't find in other courses, ensuring your e-commerce stands out.
3. Course Curriculum
The course curriculum is meticulously designed with 40 HD step-by-step video lessons that guide you through leveraging Google Analytics for your e-commerce. The curriculum includes:
Modules on building advanced segments.
Deploying quick-fire reports.
Mining for sales in your search query goldmine.
Increasing your average order size.
Spotting multi-channel trends.
Deploying effective retargeting tactics.
Discovering even more ways to sell that are not available in other courses.
3.1. Massive Growth and Proven Results
The course provides theoretical knowledge and showcases a real-world example where the strategies and tactics taught have been applied successfully. One online store experienced a staggering 28x growth, escalating its revenue from $39,260 to $1,116,280 in just 12 months while maintaining a constant cost for business and website visits. The projected revenue for the following year is an impressive $2M, demonstrating the scalability and effectiveness of the strategies taught in this course.
3.2. Course Impact and Your Next Level
This training will elevate your e-commerce sales performance to the next level. By learning to measure your marketing more effectively, you will know precisely where to allocate your hard-earned marketing budget. The data-driven approach taught in this course will place you ahead of competitors and other marketers, allowing you to dive deeper into digital campaigns, enhance your online store, and advance your career.
3.3. Course Suitability and Fast-Pass to Success
The course is perfect for those who have exhausted boot camps and basic training and find best practices that need to be updated. It seeds new ideas for your business and shows where you can extract more from your current marketing efforts. It's designed to be a fast pass for your success, enabling you to skip the mundane and avoid being held back by the basics.
---
Additional Information about Ed Leake Course on Adwords Analytics Secrets
1. Instructor Profile:
Starting the digital journey in 1996, he was among the initial 0.00001% of the global population to own a domain name and monetize a website. His expertise lies in the intricate world of online monetization and advertising.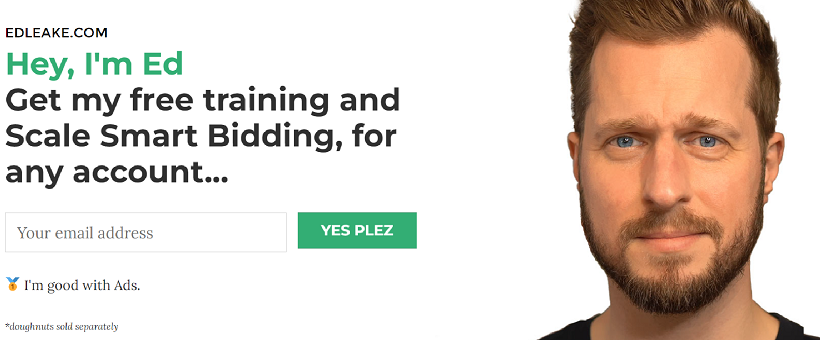 So, who exactly is Ed Leake?
Early Adopter and a Self-Proclaimed Nerd: His journey began with building my first website in 1996, purely out of nerdy enthusiasm for the emerging digital world.
Extensive Experience: With decades navigating through the internet and its evolution, he have managed over $250 Million in ad spend and counting, navigating the complexities of online advertising and analytics.
Multifaceted Entrepreneur: Ed is a Agency owner, SaaS product owner, Ad Tech builder, PPC nerd, investor, and mentor. His agency, Midas Media, has been successfully running for 13+ years, and acquired Adboozter in 2018.
Creator of AdEvolver: He developed AdEvolver to automate Google Ads accounts at scale, ensuring clients experience seamless, happy interactions.
Nerd Power: The strategies that he share are the driving forces behind his business strategies, and client wins, demonstrating the practical, impactful Application of nerd power!
Mentor and Guide: Ed Leake assist businesses in scaling from modest to magnificent, utilizing Google Ads and Analytics, complemented by a hefty dose of conversion optimization – pun intended.
2. Who is this Course for?
Entrepreneurs and Business Owners: Those looking to drive more sales to their online store without constantly increasing their marketing budget. The course seeds new ideas and shows where more can be extracted from current marketing efforts.
Marketing Professionals: Particularly those who manage advertising and analytics to drive more sales to online stores. The course introduces new tactics and helps professionals stand out and become indispensable.
3. Course Level
Intermediate to Advanced: This course is designed for individuals who have a foundational understanding of e-commerce and AdWords and want to deepen their knowledge and apply advanced strategies to their business or career.
Practical Application Focused: The course goes beyond theory, providing actionable examples and strategies proven to drive sales and enhance e-commerce performance.
4. CourseHuge Reviews about the Analytics Secrets Course by Ed Leake
4.1. Overview of Participant Feedback
The "Analytics Secrets that Get Every Sale from AdWords" course by Ed Leake has garnered attention and participation from various professionals, especially those embedded in the e-commerce and digital marketing sectors.
4.2. Real-world Impact and Proven Results
Participants have found value in the course's practical approach, which is not just theoretical but is a blueprint that has proven to skyrocket sales. Following the strategies taught in the course, one retailer witnessed their revenue catapult from $39,260 to $1,116,280.07 within 12 months, showcasing a staggering 28x growth. 
4.3. We search and collect Reviews from participants
John D. ⭐⭐⭐⭐: "Ed Leake's course was a game-changer for our e-commerce business. The practical insights into Google Analytics and AdWords have significantly boosted our sales without inflating our marketing budget."
Maria S. ⭐⭐⭐⭐: "The real-world examples and actionable strategies provided in the course have been invaluable. It's not just theory; it's a practical blueprint that we've applied to our business with great success."
Alex P. ⭐⭐⭐: "A wealth of knowledge in the course, but it does require a foundational understanding of e-commerce and AdWords to fully benefit from the advanced strategies shared."
Linda G. ⭐⭐⭐⭐⭐: "The course has not only enhanced our online store's performance but also enriched my understanding of analytics and AdWords. Ed Leake's strategies are straightforward and highly effective."
Ravi K. ⭐⭐⭐⭐: "Impressive course! The strategies are practical and the impact on our sales has been noticeable. However, beginners might find the advanced concepts a bit challenging to grasp initially."
Note that, Ed Leake is not currently taking on new clients, which speaks volumes about the efficacy and reputation of his strategies in the market.
5. Frequently Asked Questions
---
Q1: How much to pay for Analytics Secrets that Get Every Sale from AdWords?
The original course price is 547$, but at coursehuge.com, you can grab this course for just only 68$, one-times payment, and no hidden fee, you will get the downloadable link within 12 hours after payment.
Q2: Is the payment method safe for purchasing Ed Leake Course?
Yes sure, we will 100% risk-free when buying at coursehuge.com, we always show proof of available on the product listing. If you have any concerned, you can request sample file to check before payment. If there is any error from our side, you will get 100% refund or credit to buy other courses, depend on your priority. You can checkout more our 100% Risk Free policy at: Coursehuge
Q3: How can the course be delivered after purchasing?
After paying for "Ed Leake – Analytics Secrets that Get Every Sale from AdWords," you will receive download link for the course in your email. Dont forget to check your spam box also.
Q4: What is the importance of using conversion tracking in Google Ads?
Conversion tracking is crucial in measuring results with Google Ads as it helps identify if clicks on your ads result in sales and how much those conversions cost. This information is vital to gauge your return on investment. A small snippet of code needs to be placed on the page customers see after a sale to use conversion tracking.
Q5: How can Google Analytics help monitor user behavior on a website?
Google Analytics helps understand the entire flow of customers through a site, not just conversions. It measures visitor activity on your website, such as the number of people visiting, time spent, and where they're coming from. It provides insights like attracting the right kinds of visitors, where visitors are coming from, what visitors are doing on the site, and how much revenue is generated.